On Monday, a Florida congressman went to bat for President Donald Trump, insisting with the president that the Mueller investigation was a "witch hunt" launched by Democrats.
U.S. Rep. Dan Webster, R-Fla., one of the most conservative members of the Florida delegation, doubled down on his support of Trump.
"Democrats can't come to terms," Webster insisted. "As made clear by special counsel Robert Mueller's report, there was no evidence that President Trump conspired with Russia to sway the 2016 election. The Democrats are still focusing on their witch hunt of President Trump instead of doing their jobs to help the American people.
"There was no collusion. There was no obstruction," Webster added.
Having turned 70 last month, Webster has been on the Florida political stage for almost four decades. First elected to the Florida House in 1980, Webster helped lead GOP efforts to take power in Tallahassee. In 1996, after the GOP took control of the House, Webster became the first Republican to serve as speaker since Reconstruction. He later moved in to serve in the Florida Senate where he was majority leader though he the Senate presidency eluded him. In 2004, Webster ran for the U.S. Senate but his bid never gained any traction and he bowed out before the primary.
In 2010, Webster beat then U.S. Rep. Alan Grayson, D-Fla., to be elected to Congress. In 2015, Webster twice ran to be House speaker, losing to incumbent U.S. House Speaker John Boehner, R-Ohio, and U.S. Rep. Paul Ryan, R-Wisc.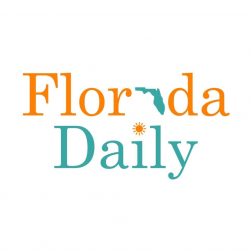 Latest posts by Florida Daily
(see all)