U.S. Rep. Dan Webster, R-Fla., scored a win last week as his proposal to ensure hospitals and long-term care facilities are secure during emergencies moved through the U.S. House.
Included in legislation from U.S. Rep. Susan Brooks, R-Ind., to reauthorize some federal programs under the Pandemic and All-Hazards Preparedness Reauthorization Act, Webster included a proposal he introduced to ensure the U.S. Department of Health and Human Services and the National Academy of Medicine "conduct a comprehensive study into the future natural disaster threats impacting emergency preparedness procedures for hospitals, long term care facilities, and other health care facilities."
The mandated report to Congress would look at current emergency policies, propose new ones, find ways to improve federal grant programs for health-care facilities and update guidelines on how to there are options for power and clean water in emergency situations.  U.S. Rep. Debbie Dingell, D-Mich., was the main cosponsor of the proposal.
Webster weighed in on his success on Friday.
"Disaster preparedness is critical for protecting lives, improving resiliency and being good stewards of disaster relief dollars," said Webster. "The bill is a much needed first step to ensuring that hospitals and long-term care facilities across the nation are more resilient against natural disasters.
"Maintaining a high standard of inspection, upkeep, and disaster preparedness, especially in places like in my home state of Florida, reduces the future loss of important facilities that many seniors and veterans in my district rely on. Being better prepared on the front end should also save taxpayers millions of dollars in disaster relief," Webster added.
Brooks' was received in the Senate last week.
Webster was elected to the U.S. House in 2010 after a long tenure in Florida politics, including becoming the first Republican in the modern era to serve as speaker of the state House in Tallahassee.  He faces teacher Dana Cottrell, the Democratic nominee, and a write-in candidate in November. Webster is a heavy favorite to keep the seat for Republicans.
Kevin Derby can be reached at Kevin.Derby@floridadaily.com.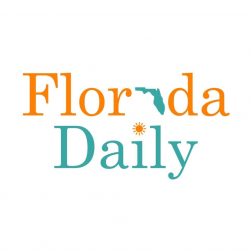 Latest posts by Florida Daily
(see all)