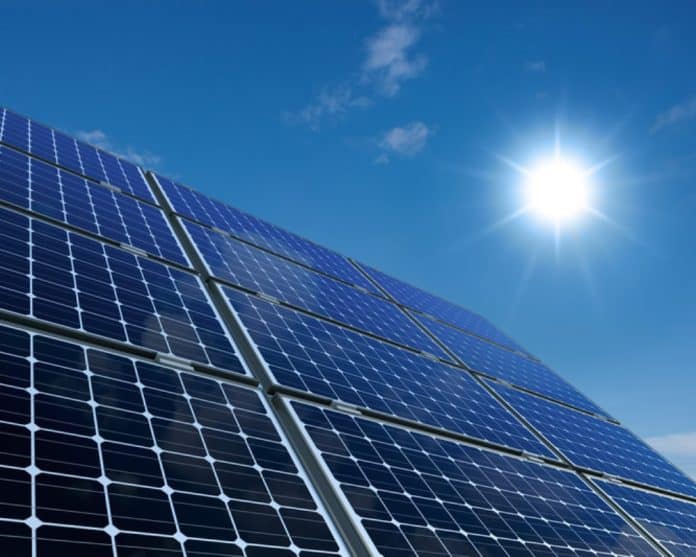 Florida Atlantic University's (FAU) recent survey revealed climate change has 68 percent of Floridians "concerned about the well-being of future generations in Florida." Luckily, solutions are attainable. Going solar in Florida is one of the most effective ways to reduce the severity of climate change, with the potential to cut a homeowner's greenhouse gas impact by 20 percent while saving them money. Unfortunately, a significant financial incentive for going solar, the investment tax credit (ITC), is set to decrease in January, making the average solar installation effectively cost $1,800 more for a typical homeowner.
In spite of criticisms that the ITC tax credit disproportionately benefits the wealthy, it is widely heralded as a success. St. Petersburg Mayor Kriseman applauds the credit for "creating hundreds of thousands of jobs, lowering electricity prices for families and businesses, reducing carbon emissions, and maintaining America's competitive edge in emerging energy technologies."
Indeed, the decrease in the ITC (from 30 percent to 26 percent) will cause dramatic environmental and economic consequences for the entire nation. To avoid this outcome, legislation is currently in committee in Congress to extend it.  If it passes, 363 million metric tons of CO2 can be offset and 113,000 new jobs can be created over the next ten years.
The most significant barrier extension faces is political. When the policy was extended in 2015, the deal struck by Congress stipulated that the 2015 extension would be the last. However, a letter delivered in July by 100 House Democrats states that White House policies since then have "fundamentally altered the framework by which the 2015 agreement was reached," thus putting another ITC extension back on the table. Congressional support has only increased since July, with a letter signed by 166 representatives delivered to U.S. House Speaker Nancy Pelosi, D-Calif., and U.S. House Majority Leader Steny Hoyer, D-Mary., on October 30.
Now is the time to join these House members, 231 mayors from across the nation (including 15 here in Florida), and 70 trade organizations in pressuring our lawmakers to extend the ITC. On the House Ways and Means Committee responsible for the ITC extension are U.S. Rep. Stephanie Murphy, D-Fla., and U.S. Rep. Vern Buchanan, R-Fla.
While an extension would benefit the environment and economy over the long run, homeowners considering solar will not benefit from waiting to see if it passes. The fact is, solar energy is already the cheapest option in Florida and the best time to go solar is now. Time spent waiting is time spent paying too much for energy and unnecessarily releasing carbon.
Once you've decided to go solar, you have many options to choose from when it comes to an installer. Research your options and make sure to find a provider you're comfortable with. Many companies offer free in-home consultations to help you along in the process. Financing is easily available and is the most common choice. Before long, you'll have the extra money you need to spring for that EV you've been eyeing.
Daren Goldin is the founder and CEO of Goldin Solar, Florida's leading solar energy contractor with offices in Miami, Orlando and Vero Beach. His work is focused on providing the best technology available to help everyday people and businesses protect the environment and save money.
Latest posts by Guest Columnist
(see all)