 U.S. Sen. Amy Klobuchar, D-Minn., hit the Sunshine State this week as she continues her bid for the Democratic presidential nomination in 2020.
Crossing the state, Klobuchar met with state House Democrats in Tallahassee and with members of the Venezuelan community in South Florida. During her trip, Klobuchar attempted to portray herself as a uniter who can take President Donald Trump down in the general election.
"The way you deal with him is stand your ground on your values, which I do all the time. But also sometimes you ignore him when he sends out a tweet storm just because he wants it to be in the news that day and sometimes you use humor. Like I did when he called me a snow woman and I said I would like to see how your hair would fair in a blizzard," Klobuchar said in Florida, according to the Tallahassee Democrat.
The Republican National Committee (RNC) jabbed Klobuchar during her trip to the Sunshine State.
"In a presidential campaign that has been overshadowed by questions of her leadership and staff treatment, Amy Klobuchar is looking to gain traction with Florida voters by meeting with House Democrats. As she champions harmful policies like the Green New Deal and government-run health care, Klobuchar becomes just another out-of-touch Democrat who would raise taxes and reverse the country's roaring progress. Hopefully she'll take the time to explain why she voted against the Disaster Relief Bill that would have helped Floridians rebuild after devastating hurricanes while she's in town," said Taryn Fenske, a spokeswoman for the RNC.
Klobuchar has frankly gotten lost in the crowded Democratic primary field, overshadowed by the likes of former Vice President Joe Biden and former U.S. Rep. Beto O'Rourke, D-Tex., as they look for a more moderate alternative to U.S. Sen. Bernie Sanders, I-Vt., U.S. Sen. Elizabeth Warren, D-Mass., and U.S. Sen. Kamala Harris, D-Calif.
Even in Iowa, a state which Klobuchar has targeted and in which she has a window of opportunity to make a splash, she has been caught by South Bend Mayor Pete Buttigieg, the current flavor of the month on the Democratic side. Monmouth University released a poll last week showing Klobuchar in seventh place taking 4 percent in Iowa which holds the first caucus. Still, it's not all hopeless for Klobuchar in the Hawkeye State as 51 percent of Iowa Democrats see her favorably and only 10 percent view her unfavorably. That gives her room to build in Iowa.
Klobuchar did far worse in a St. Anselm College poll of New Hampshire which holds its primary after Iowa, taking a paltry 2 percent and putting her eighth in the crowded field. She's largely unknown in the Granite State as only 31 percent of those surveyed see her favorably while 13 percent view her unfavorably.
The campaign's first fundraising efforts don't exactly impress. Klobuchar raised $5.2 million in the first seven weeks of her campaign. Not bad but not exactly close to the the $18 million Sanders raised or even the $12 million Harris reeled in or the $9.4 million that O'Rourke took in.
There's plenty of time to turn things around of course. Klobuchar has a great chance to shine at the various debates but there will be plenty of other candidates looking to seize the same opportunity. In the meantime, Florida is clearly on her mind and it will be a swing state come November 2020. Earlier this year, she campaigned in Tampa. But unless she can gain some momentum in early states–namely Iowa–Klobuchar will be very lucky to even survive through the Florida primary.
Kevin Derby wrote this analysis. He can be reached at Kevin.Derby@floridadaily.com.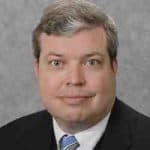 Latest posts by Kevin Derby
(see all)