 Six weeks until the Democratic gubernatorial primary, businessman Chris King is hoping his nine year old daughter can help turn his floundering campaign around.
Stuck in low single digits in the polls, behind four other candidates, King launched a new TV ad on Wednesday featuring his daughter Mary Grace.
"In the race for governor, Chris King has some bold ideas," the narrator of the ad says. "We asked his daughter Mary Grace to break them down for us."
"Hi!" says Mary Grace.
"Chris King is the only one calling for a tax on bullets to fund school security," the narrator says.
"He'll keep us safe," Mary Grace chimes in.
"He'll expand Medicaid to cover the uninsured," the narrator insists.
"He'll keep us healthy," Mary Grace says.
"And Chris King won't take a dime from Big Sugar corporations…" the narrator continues.
"What?" Mary Grace asks.
"… to keep our environment clean," the narrator adds.
"So we can still have cookies?" Mary Grace asks.
"Yes, Mary Grace," the narrator replied.
"Chris King for governor!"  Mary Grace concluded.
The new ad, the second in the past two weeks from the King team, will run across the state with time already bought in the Jacksonville, Orlando and West Palm Beach-Fort Pierce television markets.
Based on most polls, King is far behind the leading candidates. Other Democrats running in the primary include Tallahassee Mayor Andrew Gillum, former U.S. Rep. Gwen Graham, billionaire Jeff Greene and former Miami Beach Mayor Philip Levine.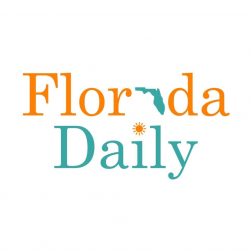 Latest posts by Florida Daily
(see all)