With the midterm elections over, the 2020 presidential race is starting to form and a congressman from California is looking at launching a dark horse bid for the Democratic nomination.
On Thursday, Politico reported that sources close to U.S. Rep. Eric Swalwell, D-Calif., confirmed he is running for president in 2020 and he spent this weekend in Iowa, home of the first caucus.
Swalwell is pretty familiar with Iowa and presidential politics. He spent several years living in the Hawkeye State and he has been busy there and in New Hampshire, home of the first presidential primary, during the 2018 elections. He was also a prominent supporter of former Gov. Martin O'Malley, D-Mary., during his bid for the Democratic presidential nomination in 2016. O'Malley has opened the door to making a second try for the White House despite getting left in the dust by former U.S. Sec. of State Hillary Clinton and U.S. Sen. Bernie Sanders, I-Vt., last time out.
History is against Swalwell who is only 37. The last time a sitting member of the U.S. House won the presidency was in 1880 when James Garfield, who was a well known political leader and Civil War general, was elected. Swalwell is not the only House Democrat looking to change that as U.S. Rep. John Delaney, D-Mary., is already running for his party's presidential nomination.
Still, Swalwell has beaten the odds before. In 2012, after placing second in the first round of voting, Swalwell upset longtime U.S. Rep. Pete Stark, D-Calif., in the general election. Stark had been in Congress since first winning a seat in 1972.
From his seats on the U.S. House Intelligence and Judiciary Committees, Swalwell has been a critic of President Donald Trump and calling for more investigations on whether the Russians helped Trump's presidential campaign in 2016.
Swalwell is part of a large crowd of Democrats looking at running for president in 2020. Other possible candidates include former Vice President Joe Biden, former New York City Mayor Michael Bloomberg, U.S. Sen. Cory Booker of New Jersey, former U.S. HUD Sec. Julian Castro, New York City Mayor Bill de Blasio, Los Angeles Mayor Eric Garcetti, U.S. Sen. Kirsten Gillibrand of New York, U.S. Sen. Kamala Harris of California, former U.S. AG Eric Holder, U.S. Sen. Amy Klobuchar of Minnesota, former New Orleans Mayor Mitch Landrieu, former Gov. Terry McAuliffe of Virginia, U.S. Rep. Seth Moulton of Massachusetts, O'Malley, U.S. Rep. Tim Ryan of Ohio, Sanders, former Starbucks CEO Howard Schultz and U.S. Sen. Elizabeth Warren of Massachusetts.
Kevin Derby can be reached at Kevin.Derby@floridadaily.com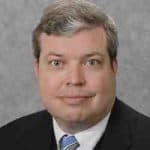 Latest posts by Kevin Derby
(see all)