 Part 1 in a series.
Once U.S. Rep. Dennis Ross, Fla., opted not to run for reelection, his decision set off a wave of challengers to claim Congressional District 15 which encompasses most of Polk County, plus portions of Lake County and a large chunk of suburban Hillsborough County. Florida Daily will look at each of the candidates trying to replace him.
Polk County Republican Danny Kushmer (pictured above with wife Cally) is running an underdog campaign to win an open congressional seat in Florida.
Kushmer is a former farmer and government relations consultant for the Southwest Florida Water Management District and the owner of several small businesses. With such a lengthy business resume, Kushmer is clear why he is running.
"I think the time is right for… career politicians to go home," Kushmer told Florida Daily.
If he wins, Kushmer says he won't stay long in Washington, insisting he will only serve eight years in Congress and calling for congressional term limits. That's not the only issue he's focused on.  Because of his background in farming, talking with Florida Daily, Kushmer was focused on trade, including wanting another look at NAFTA.
"NAFTA kind of did me in in the 90s," he said. "We were tomato farmers. We saw the effect of NAFTA. It hurt the tomato industry before it hurt anybody else, but it is starting to hurt others. I am a product of that."
Kushmer says he supports President Donald Trump's efforts to redo that deal.
"In 24 years it has not been really looked at," Kushmer told Florida Daily. "We know for a fact that Mexico abuses NAFTA. We know that. So it is time and it needs to be renegotiated. It has to be renegotiated. I support the president wholeheartedly on that."
Kushmer called Trump "brilliant" for pulling out of the Trans-Pacific Partnership trade deal, even noting it would have impacted how Americans eat fish. Kushmer believes had the trade deal with Pacific nations been approved swai would be more prominent, pushing catfish out of stores.
"We don't know how it is raised," Kushmer said about swai. "It is raised in Indonesia, and I won't eat it. I know how American catfish is raised. I know the regulations we put on our farmers and I don't want to put that industry out of business."
Kushmer calls himself a supporter of a secure border whether that comes in the form of a wall, increased border security or all of the above. However, he breaks from Trump in saying that the kids that signed up for DACA under President Barack Obama should get a chance to become citizens.
"We need to streamline that process to bring 12 or 15 years down to three to five," Kushmer said.  If that means we need to add staff to State, then I am willing to do that. In doing so, we put our current registered DACA folks at the back of the line. They come in out of the dark and we give them a pathway."
Kushmer believes the long term solution to our immigration problem is a longer, more stable  number of H2A visas which allow workers in from other countries to do the nation's most difficult and unwanted jobs. However, workers on H2A visas have to return home. These visas works particularly well in the farm industry where there is a predetermined planting and harvesting season. Kushmer wants a large number of these visas readily available to help agriculture.
Above all, Kushmer is calling for major changes to Congress.
"I just don't see leadership in Washington on both sides of aisle willing to make a difference, and that's my own party too," Kushmer said. "We need to have leaders up there that are willing to say 'this is what's got to be done, and I don't care what the media says. Don't care how it is perceived by the folks in New York or California, this is what has to be done'."
If he is going to get the job done, Kushmer will have to beat out a crowded GOP primary field which includes Republican State Committeeman Dr. Ed Shoemaker, developer Sean Harper and former state Reps. Ross Spano and Neil Combee. They meet in the primary at the end of next month.
Reach Mike Synan at Mike.Synan@floridadaily.com.
Check back with Florida Daily over the next few days when Mike Synan dives deeper into the other GOP challengers looking to claim Congressional District 15.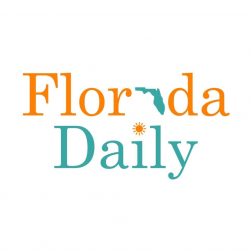 Latest posts by Florida Daily
(see all)