 U.S. Rep. Darren Soto, D-Fla., is backing a proposal to reduce America's dependence on other nations for medical supplies.
Soto is backing U.S. Rep. Elissa Slotkin's, D-Mich., "Strengthening America's Strategic National Stockpile Act" to help "begin reducing America's dependence on foreign sources of critical medical supplies the country needs to fight COVID-19, boost domestic manufacturing to make those supplies here in America, and make much-needed improvements and updates to America's Strategic National Stockpile (SNS)."
The Central Florida congressman is one of more than 15 cosponsors including U.S. Rep. Debbie Dingell, D-Mich., and U.S. Rep. Susan Brooks, R-Ind.
"Our frontline medical providers have been in combat against a deadly virus without the armor they need to protect themselves," Slotkin said on Wednesday. "When Michigan and other states called on the Strategic National Stockpile for urgently needed masks, gloves and other protective gear, what we got was nowhere close to what we needed. We should never again be dependent on foreign suppliers for equipment we need to keep Americans safe in a crisis.
"It's simple: this bipartisan package will ensure more critical medical supplies are made here in America," Slotkin continued. "It will reduce our dependence on foreign suppliers by boosting domestic production of critical supplies. It will improve our ability to protect our frontline workers, to respond to this and future public health crises. It will strengthen maintenance and oversight of the stockpile, and give us a comprehensive account of what states have asked for and what they received from the stockpile. And it will do so in a bipartisan fashion, because this virus doesn't pay attention to party politics and neither should we."
"The coronavirus pandemic has inevitably shown us the importance of having emergency stockpiles while limiting our dependence on foreign supply chains," said Soto. "Moving forward, the modernization of the Strategic National Stockpile Act is critical to strengthening the production of resources needed to protect frontline health workers while implementing an improved, transparent process for the use and distribution of emergency supplies. Together we can ensure the catastrophic shortages that occurred earlier this year never happen again."
"This unprecedented pandemic has highlighted the shortcomings of our Strategic National Stockpile and illustrated why we need to expand its mandate to include response to disasters with long-term, sustained demand like COVID-19," said Brooks. "Over the past several months, we have worked tirelessly on behalf of the American people to look for ways to make some of these reforms. We've communicated directly with stakeholders involved in the stockpile to find ways to increase its effectiveness and sustainability. This bipartisan legislation will help restore our nation's faith in the stockpile and ensure that we protect all Americans from any disaster in the future."
The bill will ensure stockpiled supplies are in good condition and create a $500 million pilot program to "diversify sources of personal protective equipment and partnering with industry to replenish existing stocks." The proposal also ensures more transparency and coordination for stockpiled supplies. The bill also increases the federal budget for the Strategic National Stockpile from $610 million to $705 million over the next three years.
The bill is before the U.S. House Energy and Commerce Committee.
Reach Kevin Derby at kevin.derby@floridadaily.com.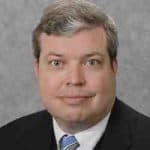 Latest posts by Kevin Derby
(see all)