Last week in a U.S. House Natural Resources Committee hearing, U.S. Rep. Darren Soto, D-Fla., spoke in support of his legislation with U.S. Rep. Jenniffer González Colón, R-PR, the "Puerto Rico Statehood Admission Act."
Below are his remarks as prepared for delivery.
"Yesterday was National Borinqueneers Day. Heroes who fought for this country since 1899. To date, Puerto Ricans enlist in the armed services at double the rate of those on the mainland. Yet, none of them can vote for their commander in chief or have senators or voting representatives in the Congress.
"That is a national shame.
"My family's native island of Puerto Rico has been through so much hardship over the last few years . An over decade-long economic recession, deadly Hurricanes Maria and Irma, terrible budget cuts from a PROMESA Fiscal Board , earthquakes and now COVID-19.
"It's clear now to all that two Senators and four Representatives would have greatly helped during these crises. And that the territorial status is failing 3.1 million Americans.
"Amidst the chaos, the Puerto Rico Legislature decided to do something about it. They passed legislation to hold a vote on the future political status of the Island. Unlike past elections, the ballot language was simple. It was a statehood yes or no question to be voted on during the high turnout 2020 general election. And the people voted by a majority of 52.52 percent for statehood. This was higher than any gubernatorial candidate, Resident Commissioner candidate or even any party – all of whom won by pluralities.
"The fact is, the statehood vote crossed many party lines to get to a majority. The just numbers just evidenced that.
"I filed the Puerto Rico Statehood Admissions Act, along with Commissioner Jennifer Gonzalez-Colon and many others, because in a democracy, when the people vote, action is supposed to occur afterward. Governments change, leaders change and political statuses change. That is the essence of our Republic. We vote and a majority rules.
"Our bill would still set up one last binding election: Statehood: Yes or No. And if a majority votes yes, they would be admitted to the union after a brief transition period. If they vote no, then it would be no.
"There are other factions that I will be happy to bring to light. A minority of Puerto Ricans on the Island are pushing for a concept called enhanced commonwealth status. This, of course, is not a thing. It is a fictional status where Puerto Rico would get most of the benefits of statehood without any of the burdens. Feel free to review our Constitution or the letter I have from America's top Constitutional law experts, which I would like to submit for the record, Mr. Chairman.
"The Constitution is clear. Puerto Rico can choose statehood, territory or independence, which brings me to the other bill. Why would we have a Constitutional Convention when the three options are already clear? Perhaps to create lofty demands to the United States that will never happen. But it will, in fact, cause a critical delay during a limited window of opportunity for Puerto Rico to finally resolve its second-class citizenship.
"Other problems with the convention bill are that it creates a new legislative body when Puerto Rico already has a legislature. It also purports to allow for meaningful debate to decolonize Puerto Rico. The Puerto Rico legislature has been debating this for over 100 years. And the idea that this would help decolonization, what a joke!
"The bill ignores three elections in favor of statehood. That is, in fact, colonialism.
"Lastly, it must be said that this bill is being pushed by a vocal minority of Puerto Ricans on the mainland who support independence . Puerto Rican's living in the states are using their clout in Congress to prevent our brothers and sisters on the island from finally resolving their political status.
"I have never been opposed to independence, but independence polls in single digits on the island.
"Puerto Ricans value their American citizenship, being part of United States lifts their quality of life,  they pledge allegiance to our flag and they serve in our U.S. military in staggering numbers.
"As Leader Hoyer states in his written testimony, which I would also like to submit for the record Mr. Chairman, 'The people of Puerto Rico have told us time and time again, through multiple plebiscites in recent years, that they choose statehood.  I think that we in Congress would be wise to listen to what the people of Puerto Rico are telling us.'
"Ultimately should our bill pass. Puerto Ricans will have one last election to vote to become a state. If they truly want to remain a territory or become Independent, they can vote no. If they want to become a state, they will vote yes.
"I ask the Congress, let our people vote, let the will of the majority prevail and let democracy be done in these United States of America."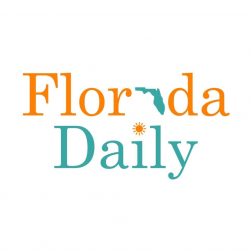 Latest posts by Florida Daily
(see all)