 Now part of a Democrat majority in the U.S. House, sophomore U.S. Rep. Darren Soto, D-Fla., is joining up with a possible presidential candidate to bring out legislation they describe as a "GI Bill for American Workers" with a new focus on apprenticeship programs and educational vouchers for retraining.
At the end of last week, Soto threw his support behind U.S. Rep. Tim Ryan's, D-Ohio, "Working on Rewarding and Keeping Employees Resilient (WORKER) Act" which they insist is a "sweeping economic bill aimed at resolving prominent challenges to American labor and job markets."
"This 'GI Bill for American Workers' focuses on workforce development and supporting the American worker by addressing jobs, wage stagnation, and continued layoffs as a result of outsourcing and automation," Soto's office insisted. "Last year, Congressman Ryan released a comprehensive report titled Putting America Back To Work, which outlines of some of the twenty-first century's greatest challenges towards our changing economy."
"The new American economy does not exist in the past, but in the future," Ryan, who is increasingly weighing a 2020 presidential bid, said. "Our economy continues to change, but many of our friends, neighbors, and family members continue to grapple with a lack of jobs, wage stagnation, or continued layoffs. While the economy is humming along nicely for the top wage-earners in our society, it is broken for just about everyone else. The system no longer works for the American worker. We need bold action. My WORKER Act is just that. The bill addresses the rise of automation and technological advancements beginning with the education of our students, sustaining them with resources for continuous training and job security, and increasing investment in distressed communities to create jobs.
"For being the wealthiest nation on earth, too many Americans are struggling with the realities of everyday life—paying their bills, caring for their family, putting food on the table, and keeping a roof over their head," Ryan added. "The future of our economy, and of the American Dream, rests on our ability to alleviate this struggle by innovating and creating new, good-paying jobs where they are needed most. The WORKER Act will do just that."
Besides Soto, other original cosponsors included U.S. Rep. Yvette Clark of New York, Bennie Thompson of Mississippi and Ro Khanna of California. The United States Hispanic Chamber of Commerce and the United Automobile Workers are backing the proposal.
"Globalization and emerging technologies have the profound potential to benefit society and be a driver of economic growth. As we adapt to a changing economy, we must keep the welfare of American workers at the forefront of our legislative priorities. I'm proud to join Rep. Ryan and colleagues in support of the WORKER Act to provide the necessary tools and continue empowering our American workforce," said Soto.
"We recognize that the WORKER Act will advance the American economy for the betterment of all American people regardless of demographic or political affiliation. This bill takes important steps towards providing distressed communities, underrepresented minorities, women, and all American workers with the skills and opportunities necessary to thrive in the modern economy," Ramiro Cavazos, the president and CEO of United States Hispanic Chamber of Commerce.
The bill creates grant programs to "support engineering and engineering technology education programs in elementary and secondary schools;" expands apprenticeship programs; creates a Registered Apprenticeship-College Collaborative to build stronger bonds between apprenticeship programs and two and four-year colleges and universities; promotes apprenticeship programs to veterans, young people and minorities; creates reemployment bonuses to get Americans off of unemployment; and creates a "training voucher for $8,000 to ensure every American can attend a short-term training program to receive the skills necessary to succeed."
If passed, the bill would have the U.S. Department of Commerce be renamed the Department of Innovation and Investment with a new mission of "promoting, establishing, and strengthening venture capital investment in distressed communities, including expenses of grants, contracts, and other agreements with public or private entities."
The bill has a very tough road to hoe in the House with stops scheduled for the following committees: Education and Labor; Ways and Means; Energy and Commerce; Financial Services; Transportation and Infrastructure; Science, Space, and Technology; Natural Resources; Oversight and Reform; Foreign Affairs; and Judiciary.
So far, there is no counterpart over in the Senate.
Kevin Derby can be reached at Kevin.Derby@floridadaily.com.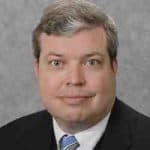 Latest posts by Kevin Derby
(see all)
AAA: Florida Gas Prices on a Roller Coaster After High Prices Last Week, Falling Oil Prices

- March 20, 2023, 8:00 pm

Aaron Bean, Virginia Foxx Tackle Education Issues at a Roundtable at Jacksonville University

- March 20, 2023, 4:00 pm

Marco Rubio, Mark Warner Want U.S. to Work With Caribbean Governments Against China, Russia

- March 20, 2023, 10:00 am