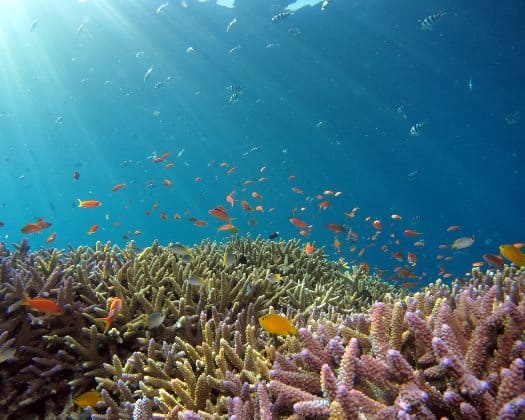 This week, U.S. Rep. Darren Soto, D-Fla., spoke about his "Restoring Resilient Reefs Act," a proposal to update and reauthorize the "Coral Reef Conservation Act," which expired 15 years ago, before a key subcommittee.
Back in the summer of 2019, Soto, U.S. Sen. Marco Rubio, R-Fla., and U.S. Sen. Rick Scott, R-Fla., joined with U.S. Sen. Brian Schatz, D-Hi., U.S. Sen. Mazi Hirono, D-Hi., and U.S. Rep. Jenniffer González-Colón, R-PR. to bring out the "Restoring Resilient Reefs Act" to reauthorize the old law. Other backers included U.S. Rep. Charlie Crist, D-Fla., U.S. Rep. Brian Mast, R-Fla., U.S. Rep. Stephanie Murphy, D-Fla., and U.S. Rep. Dan Webster, R-Fla.
Rubio was the chief sponsor in the Senate while Soto introduced it in the House and the two men reintroduced the proposal at the start of this year. While the U.S. Senate passed the bill at the end of last year the measure did not gain much traction in the U.S. House and failed to cross the finish line.
"The Coral Reef Conservation Act, which expired more than 15 years ago, was designed to promote the conservation of our nation's reefs. In recent years, the decline in the nation's coral reefs has only become more severe. The Restoring Resilient Reefs Act directs federal funding and technical assistance to states for the restoration and management of coral reef ecosystems, while incentivizing increased state and local investment in coral reef management capacity. The bill encourages innovative public-private Coral Reef Stewardship Partnerships among agencies, research centers, and community stakeholders; codifies and updates the U.S. Coral Reef Task Force; ensures that our national coral strategy is informed by a robust local stakeholder engagement process; and allows for emergency grants for coral disasters, among other measures," Rubio's office noted.
"I saw the devastated condition of our coral reefs firsthand when touring the Florida Keys National Marine Sanctuary, and I promised a comprehensive response," Rubio said at the start of the year."This important bipartisan bill will ensure federal agencies are partnering effectively with state and local governments, as well as the communities who rely on the vitality of these critical habitats. I thank my Senate colleagues for passing my bill last Congress, and I am hopeful that both the House and Senate can quickly approve this legislation so it can become law."
Many of the same members of Congress that backed the bill before continue to support it, including in the Florida delegation.
"During my time as governor of Florida, we worked to increase investments in our environment by $1 billion to preserve and protect our natural resources," Scott said. "I'm proud to join Senators Rubio, Hirono and Schatz to reintroduce the Restoring Resilient Reefs Act, which will build on our efforts and help restore and protect our coral reef ecosystems. I will continue working to make sure future generations can enjoy all that Florida has to offer."
"Coral reefs play a critical role in protecting coastal communities from hurricanes and devastating flooding," said Mast.  "Restoring and conserving these reefs will also promote healthier ecosystems, protect aquatic habitats and support our marine life. That's what this bill is all about."
When first introduced, the proposal garnered the support of Gov. Ron DeSantis and other state leaders.
"Florida depends on our coral reefs. Not only are they essential to the health of our marine ecosystem, they are vital to coastal resiliency, stand as the first line of defense against storm surge in Southeast Florida and play a key role in our tourism economy," said DeSantis in support of the 2019 push. "I applaud Senator Rubio's advocacy for this important resource and look forward to the opportunity this support would provide to help preserve, sustain and restore the condition of Florida's coral reefs."
Rubio's bill is before the U.S. Senate Commerce, Science, and Transportation Committee. Soto's bill is before the U.S. House Natural Resources Committee which sent it to the U.S. House Water, Oceans, and Wildlife Subcommittee.
Trying to get some momentum behind his bill, Soto spoke before the subcommittee to highlight his proposal.
"We have over 10 major coral reefs systems in the United States. America's reefs are under threat like others across the world. It is fitting to review the challenges our reefs face in the Natural Resource Committee since some are in states, but so many more of America's reefs are located in the territories," Soto said.
"Our coral reefs are under attack by ocean acidification and warming seas caused by climate change as well as waste-water pollution. In turn, these challenges make America's coral reefs more vulnerable to coral bleaching, stony coral tissue loss disease, among others," Soto added.
Soto pointed to a U.S. Geological Survey which found "coral reefs along densely populated shorelines are especially vulnerable to the effects of ocean acidification amplified by local pollution" and "corals around the world are already stressed by ocean acidification—the gradual decline in seawater pH as the ocean absorbs increasing amounts of CO2 from the atmosphere."
The Florida congressman insisted his proposal would be able to help on that front.
"We filed the bipartisan Restoring Resilient Reefs Act to address many of these major challenges facing America's reefs. The Restoring Resilient Reefs Act (RRRA) reauthorizes the Coral Reef Conservation Act (CRCA), which expired nearly fifteen years ago. It maintains the NOAA Coral Reef program, while also introducing overdue improvements to coral management and restoration efforts and giving innovative new tools to partners who are closest to this crisis: states, territories, tribes, communities, and universities," Soto said.
Reach Kevin Derby at kevin.derby@floridadaily.com.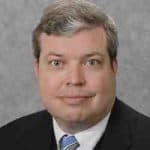 Latest posts by Kevin Derby
(see all)