 U.S. Rep. Darren Soto, D-Fla., continues to move up the leadership ladder in his second term in Congress.
Soto, the first Florida congressman with ties to Puerto Rico, was given two key Congressional Hispanic Caucus (CHC) leadership posts last week. Along with New York Democrat U.S. Reps. José Serrano and Nydia Velázquez, Soto will chair the CHC's Puerto Rico and Insular Areas Task Force. The Central Florida Democrat will also lead the CHC's Civil Rights and Voting Rights Task Force.
Besides those posts, Soto was named to another leadership post as he will co-chair the  New Democrat Coalition Technology Task Force.
"The Technology Task Force will focus on issues including emerging technology, global competitiveness, innovation, data privacy, and artificial intelligence (including the sociopolitical implications). This Task Force may also oversee issues related to telecommunications, including net neutrality, 5G, rural broadband, and access (ex.: disparities in access to technology in the classroom)," Soto's office noted. "The Task Force is charged with meeting with stakeholders and developing policy positions for the Coalition to advance in both the near term and long term. The Task Force will target areas where the Coalition can advance policies that help our economy and this Congress get on track."
Soto weighed in on his new assignment at the end of last week.
"I'm excited to lead the New Democrat Coalition Technology Task Force because emerging technologies have the profound potential to benefit society and be a driver of economic growth. It is imperative that the United States remain a global leader on critical technology issues like artificial intelligence, blockchain, and data privacy, so we can maximize the potential of these technologies for the current and future generations." said Soto.
"The New Democrats are about finding innovative solutions to complicated issues," said U.S. Rep. Suzan DelBene, D-Wash., the vice chair for policy for the New Democrat Coaltion. "The American people have said they want Congress to get things done. With this talented group, we're committed to finding the best ideas to expand our middle class and create opportunities for hardworking families in this new economy."
The New Democrat Coalition has tried to claim the middle of the political map.
"The New Democrat Coalition is made up of over 100 forward-thinking Democrats who are committed to pro-economic growth, pro-innovation, and fiscally responsible policies. New Democrats are a solutions oriented coalition seeking to bridge the gap between left and right by challenging outmoded partisan approaches to governing. New Democrats believe the challenges ahead are too great for members of Congress to refuse to cooperate purely out of partisanship," Soto's office noted.
Turning 41 later this month, Soto has been one of the main political beneficiaries of Central Florida's growing Puerto Rican population. Soto made his political debut in 2006, running for a Florida House seat held by Republican Andy Gardiner who went on to lead the state Senate. While he came up short, Soto impressed and bounced back to win an open Florida House seat in a special election held in early 2007.
Since then, Soto has moved up the political ladder, claiming a state Senate in 2012 when he beat Republican Will McBride. When then U.S. Rep. Alan Grayson, D-Fla., ran for the U.S. Senate in 2016, Soto beat two liberal Democrats in the primary–Grayson's wife Dena and activist Susannah Randolph–and beat the Republican candidate in what is a solidly blue district.
Soto was one of the big winners this election cycle as he crushed Alan Grayson in the primary back in August and carried the district over the Republican candidate easily in the general election.
Kevin Derby can be reached at Kevin.Derby@floridadaily.com.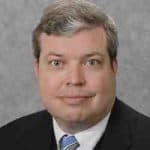 Latest posts by Kevin Derby
(see all)