The U.S. Department of Justice (DOJ) is sending funds to Central Florida for law enforcement officers to have body cameras.
On Wednesday, U.S. Rep. Darren Soto, D-Fla., announced DOJ will send $360,000 to Osceola County through the Body Worn Camera Policy and Implementation Program and the Edward Byrne Memorial Justice Assistance Program.
"These federal grants are critical for our community as they help with increasing officers and citizens safety," Soto said. "More specifically, these funds will be used for technology and additional resources to promote transparency, accountability, and help strengthen trust and civility between officers and the public.  We're proud to work with Osceola County Sherriff's office to continue improving the lives of Central Floridians."
Osceola County Sheriff Russ Gibson said he was glad to have the funds and thanked Soto and local officials for their help in obtaining them.
"I am proud to work very closely with Congressman Darren Soto, our other federal partners, and our Board of County Commissioners to obtain federal grant monies to help offset the cost of finishing the implementation of our Body Worn Camera Systems, as well as other programs essential to the safety and wellbeing of the residents of Osceola County!" Gibson said.
Soto's office offered some of the details on the program.
"The Body Worn Camera Policy and Implementation program will assist the local law enforcement agencies in developing, implementing, and assessing body cameras as a tool in a law enforcement agency's comprehensive problem-solving approach to increase the value of their digital footage," the congressman's office noted, stressing the program is getting $300,000 from DOJ.
"Osceola County will also receive a $58,925 grant for the Edward Byrne Memorial Justice Assistance. These federal funds allows support of a broad range of activities, such as training, personnel, and information systems for criminal justice, to prevent and control crime based on their own state and local needs and conditions," Soto's office added.
Reach Kevin Derby at kevin.derby@floridadaily.com.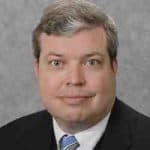 Latest posts by KEVIN DERBY
(see all)