Freshman U.S. Rep. Darren Soto, D-Fla., found success on Capitol Hill last week as he successfully amended the an appropriations bill to help the nation's electrical grid better prepare for weather disasters even as he voted against the final bill.
Soto was able to get Congress to amend U.S. Rep. Mike Simpson's, R-Id., "Energy and Water Development, Legislative Branch, and Military Construction and Veterans Affairs Appropriations Act" which cost just under $150 billion.  This is the first of three expected "minibus" bills House Republicans are expected to take up in the coming weeks in response to the Trump administration's calls for less spending and criticism of hastily passed omnibus bills.
With his amendments, Soto added $1 million to the Electric Delivery program's efforts to modernize the electrical grid with new technology. Soto also added his "Cybersecurity and Electric Grid Emergency Response Amendment" which, according to the Central Florida Democrat's office, adds another $1 million "for the new office of cybersecurity, energy security, and emergency response program to improve the ability of the energy sector to prevent, prepare for, and respond to threats, hazards, natural disaster, and other supply disruptions."
Soto weighed in at the end of last week of why he championed these two proposals.
"The technologies funded through our amendments will help prevent hardships during future hurricane seasons and decrease reliance on generators during emergencies. Hurricane Irma caused a prolonged power outage in assisted living facilities that cost lives in Florida; this could have been prevented," Soto said. "We're thrilled that funding will now be allocated to further focus on preparedness and response activities to natural and man-made threats, ensuring a stronger, more prosperous, and secure future for the nation."
Still, on the final vote, Soto joined most House Democrats in opposing Simpson's final bill which passed 212-179 at the end of last week. Three Democrats from Florida–U.S. Reps. Charlie Crist, Al Lawson and Stephanie Murphy–joined the Republican majority in backing the proposal.
Kevin Derby can be reached at Kevin.Derby@floridadaily.com.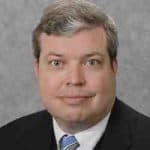 Latest posts by Kevin Derby
(see all)