 Now starting his second term in Congress with his party now in the majority, U.S. Rep. Darren Soto, D-Fla., was named to the U.S. House Energy and Commerce committee on Thursday.
Soto's office noted the congressman will "legislate on a wide range of policy issues with key priorities for Central Florida" and pointed out that the committee "is the oldest continuous standing committee in the U.S. House of Representatives and has the broadest jurisdiction of any committee in Congress, and oversees several federal departments and agencies."
The congressman weighed in on his new assignment on Thursday.
"As I enter my second term in Congress and second decade representing Central Floridians, I am immensely proud of the opportunity to serve on the House Energy and Commerce Committee," said Soto. "This appointment will give us a greater voice on behalf of our constituents to promote legislation that creates higher paying jobs, pushes for technological advances, resolves our healthcare crisis, and protects our environment while acting on climate change. I look forward to working with Chairman Pallone and colleagues, as well as joining my fellow Floridian Rep. Kathy Castor, on legislation to strengthen our economy and address our nation's most pressing needs."
"I'm pleased to welcome Rep. Soto to the Energy and Commerce Committee where he will play a crucial role in ensuring all Americans have access to affordable and quality health care, safe drinking water, high-speed internet and a cleaner environment," said U.S. Rep. Frank Pallone, D-NJ, the chairman of the House Energy and Commerce Committee.  "As a passionate environmental leader, Rep. Soto will play a critical role in advancing policies to combat climate change and reverse the Trump administration's disastrous environmental rollbacks that only make it worse. I congratulate him on this well-deserved appointment and look forward to working with him."
Turning 41 next month, Soto has ranked as one of the main political beneficiaries of Central Florida's growing Puerto Rican population. Back in 2006, Soto made his political debut, running for a Florida House seat held by Republican Andy Gardiner who went on to lead the state Senate as its president. While he came up short in his bid to topple Gardiner, Soto impressed and bounced back to win an open Florida House seat in a special election held in early 2007.
Since winning that special election, Soto has moved up the political ladder, claiming a state Senate seat in 2012 when he beat Republican Will McBride. When then U.S. Rep. Alan Grayson, D-Fla., ran for the U.S. Senate in 2016, Soto beat two liberal Democrats in the primary–Grayson's wife Dena and activist Susannah Randolph–and beat the Republican candidate in what is a solidly blue district.
Soto was one of the big winners this past election cycle as he crushed Alan Grayson in the primary back in August and carried the district over the Republican candidate easily in the general election.
With his new assignment in place, Soto hit the ground running, bringing out six bills focused on the environment over the weekend, including bring back his "Kissimmee River Wild and Scenic River Study Act."
Soto weighed in on these bills on Saturday.
"Since my first day in Congress I've championed sound environmental legislation, while focusing on protecting my home state of Florida from the harms of climate change. That's why the first priority in the 116th Congress is making true on a promise I made to my constituents to protect and preserve our environment. As the first order of business, I've reintroduced my key environmental bills that received tremendous support in the last Congress. We will continue to work tirelessly to advance this critical legislation," Soto said.
Soto brought back the following bills:
H.R. 37 – Kissimmee River Wild and Scenic River Study Act – a bill to authorize a study of the Kissimmee River for inclusion into the Wild and Scenic Rivers Program, a designation that grants the river critical ecological protections. This is a reintroduction of the bill that passed the House in the 115th Congress.
H.R. 345 – SMASH Act –  a bill that supports and expands programs for mosquito-borne and vector-borne disease surveillance and control.  This is a reintroduction of a bill that was included in the Pandemic Bill that passed twice last year and was included in H.R. 269 of the Pandemic and All Hazards Preparedness and Advancing Innovation Act of 2019 (which passed the house Tuesday by a vote of 401-17).
H.R. 417 – Lionfish Bill – legislation that prevents new lionfish from being transported into the country, while allowing lionfish that have been caught, to be shipped across the country for human consumption. Lionfish are only consumed by Florida coastal communities and not allowed to be transported outside of the counties they're caught in. This bill passed out of Natural Resources Committee by voice vote last congress.  Original co-sponsors include: Rep. Matt Gaetz (R) and Rep. Jennifer Gonzalez-Colon (R).
H.R. 436 – Fracking Disclosure and Safety Act – a bill that re-establishes President Obama's federal rules governing hydraulic fracturing on a temporary basis while mandating stronger rules be established. These rules were repealed by the Trump administration last year. Specifically, this bill would codify the final rule issued March 26, 2015, entitled "Oil and Gas; Hydraulic Fracturing on Federal and Indian Lands" (80 FR 16128).
H.R. 484 – Fracking Jurisdiction Act – legislation to grant the Secretary of the Interior and the EPA Administrator jurisdiction to regulate hydraulic fracturing. Background: there was a court case in Wyoming that questioned if either BLM or EPA had the Jurisdiction to regulate fracking and overturned some fracking regulations on that basis. This would solve that issue.
Sinkhole Mapping Act of 2019 – a bill to direct the United States Geological Survey to focus on the short and long-term mechanisms that trigger sinkholes, including extreme storm events, prolonged droughts leading to shifts in water management practices, as well as ongoing aquafer depletion, and other major changes in water use.  This legislation would also direct the Director of the USGS to establish and maintain a public website that displays maps that depict zones that are at greater risk of sinkhole formation and other relevant information critical for use by community planners and emergency managers. This will give community planners and first responders access to information on where sinkholes are likely to form. Original cosponsors include: Rep. Charlie Crist (D) and Rep. Stephanie Murphy (D)
Kevin Derby can be reached at Kevin.Derby@floridadaily.com.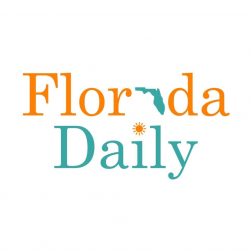 Latest posts by Florida Daily
(see all)