Now in his third term on Capitol Hill, U.S. Rep. Darren Soto, D-Fla., is continuing to focus on expanding blockchain technology.
Last week, Soto was the main co-sponsor of U.S. Rep. Warren Davidson's, R-Ohio, "Token Taxonomy Act" which "establishes much looked-for clarity for businesses, consumers, and regulators operating in the growing U.S. blockchain ecosystem."
Soto's office offered some of the details of the bill.
"Blockchain creates a secure, unalterable public record and is poised to dramatically change the world, from voting systems to health records. Currently, a patchwork of laws and regulations creates confusion and even hostility to various blockchain businesses. Without a workable federal regulatory structure, many business and entrepreneurs are taking their businesses overseas where clearer and friendlier laws have established thriving blockchain economies," Soto's office noted. "To better prepare for the environment where these innovations occur in the United States, the Token Taxonomy Act clarifies the definition of what constitutes a security and the regulations surrounding such."
"The window is closing," said Davidson. "If we don't act quickly, the United States will be left behind. Other countries have found ways to regulate blockchain projects and, in doing so, have made themselves more attractive to entrepreneurs. By establishing the appropriate regulatory environment, we can make sure that the opportunities and advancements that blockchain innovation promises will happen here in the United States, for the benefit of Americans."
"It is time for the United States to step up and lead in blockchain technology," said Soto. "The bills Rep. Davidson and I have collaborated on add critical definition and jurisdiction to create certainty for a strong digital asset market in the United States. This is an important first-step to promoting innovation and maximizing the potential of virtual currencies for the U.S. economy, all while protecting customers and the financial well-being of investors. The strong support for this bipartisan legislation from U.S. businesses and stakeholders is clear indication that our friendly, light-regulatory proposal will propel the United States to be at the forefront of this industry."
Soto and Davidson have worked on blockchain issues before. Back in September, Soto scored a win as two of his proposals on blockchain technology cleared the U.S. House Energy and Commerce Committee as he rolled them into U.S. Rep. Jerry McNerney's, D-Calif., "AI for Consumer Product Safety Act".
Soto was able to get his "Digital Taxonomy Act," which he brought out in April 2019 with the backing of Davidson into the bill. Soto's proposal had the U.S. Department of Commerce and the Federal Trade Commission (FTC) study the "state of blockchain technology in commerce, including its use to reduce fraud and increase security." Soto hopes to eventually include a Blockchain Center of Excellence in the Commerce Department. The Central Florida congressman was also able to get his "Blockchain Innovation Act," which he introduced earlier in September with the support of U.S. Reps. Brett Guthrie, R-Ky., and Doris Matusi, D-Calif., into McNerney's bill. The bill had the FTC report to Congress with recommendations "on unfair and deceptive acts or practices relating to digital tokens."
First elected to Congress in 2016 after serving in both chambers of the Florida Legislature, Soto has been active on technology issues during his time on Capitol Hill. He co-chairs the New Democrat Coalition's Technology Task Force and is a co-chair of the Congressional Blockchain Caucus. He is also part of the Democratic leadership as an assistant regional whip.
Reach Kevin Derby at kevin.derby@floridadaily.com.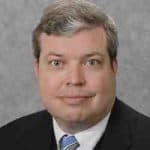 Latest posts by Kevin Derby
(see all)