U.S. Rep. Darren Soto, D-Fla., is backing a proposal to "accommodate seasonal spikes in the transportation of agricultural product by modernizing the agricultural exemption to the hours-of-service rules" for livestock and agriculture haulers.
On Wednesday, U.S. Rep. John Rose, R-Tenn., brought out the "Haulers of Agriculture and Livestock Safety (HAULS) Act" with Soto as a co-sponsor.
"As an eighth-generation farmer in Middle Tennessee, I know how critical livestock and agriculture haulers are to keeping grocery stores' shelves stocked with produce and meat," said Rose. "Even in the wake of COVID-19, our farmers and livestock producers have been working non-stop to keep food on the tables of Americans. However, federal regulations do not take into account the special challenges involved in moving certain products. Haulers are a critical component of the supply chain and I'm proud to introduce this legislation to provide them the flexibility they need to deliver food across the country safely and efficiently."
"The Central Florida economy would not survive without the hard work and dedication of our agriculture and livestock haulers," said Soto. "I am proud to be a part of this bipartisan effort that considers the unique challenges they face and provides necessary accommodations for them to deliver their products to millions of families in our community."
"The Federal Motor Carrier Safety Administration's (FMCSA) hours-of-service (HOS) requirements limit the time a commercial motor vehicle driver may be on duty to 14 hours and driving to 11 hours. However, agriculture and livestock haulers face unique circumstances due to the perishability of their products. Although this group has received exemptions in the past, they still face many challenges. The HAULS Act updates the agriculture and livestock HOS exemptions to ensure haulers have the flexibility they need to deliver their perishable products," the congressmen's office noted. "The HAULS Act would: eliminate the requirement that ag and livestock HOS exemptions only apply during state designated planting and harvesting seasons;
amend and clarify the definition of "agricultural commodities" based on feedback provided by agriculture and livestock organizations;" and "authorizes a 150 air-mile exemption from HOS requirements on the destination side of a haul for ag and livestock haulers."
The National Cattlemen's Beef Association is backing the proposal which was sent to the U.S. House Transportation and Infrastructure Committee on Wednesday.
Last month, U.S. Sen. Deb Fischer, R-Neb., introduced the bill in the U.S. Senate and has rounded up more than 15 co-sponsors. Her bill is before the U.S. Senate Commerce, Science and Transportation Committee.
Reach Kevin Derby at kevin.derby@floridadaily.com.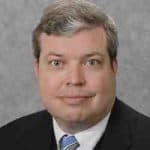 Latest posts by Kevin Derby
(see all)