At the end of last week, U.S. Rep. Darren Soto, D-Fla., led Democrats in the Florida congressional delegation in sending a letter to Federal Emergency Management Agency (FEMA) Administrator Peter Gaynor, urging the agency to work with the Department of Housing and Urban Development to provide transitional or affordable housing for Puerto Ricans arriving in Florida. The letter comes after the Hispanic Federation informed Soto's office that 150 evacuee families from Puerto Rico were in need of housing in his district.
The letter was signed by Florida Democrat U.S. Reps. Val Demings, Stephanie Murphy, Debbie Wasserman-Schultz, Al Lawson, Lois Frankel, Alcee Hastings, Frederica Wilson, Donna Shalala and Debbie Mucarsel-Powell.
The letter, which Soto's office released on Tuesday, is included below:
Dear Administrator Gaynor:
We write to respectfully request your full and fair consideration to enter into an interagency agreement with the Department of Housing and Urban Development (HUD) to utilize the Disaster Housing Assistance Program (DHAP) and, or alternatively, authorize the Transitional Sheltering Assistance (TSA) program for the evacuees of the recent earthquakes in Puerto Rico.
After living through the strongest and biggest earthquake swarm in decades, hundreds of families have relocated from Puerto Rico to Florida because their homes have been destroyed. Among the many issues disaster victims face, these evacuees cannot afford a security deposit, much less secure affordable housing. This makes DHAP and TSA vital assistance mechanisms.
As you know, the DHAP has successfully assisted with the housing needs of individuals and households after Hurricanes Maria, Katrina, and Sandy. Enacting this program will help by subsidizing families so they can pay for rent, security deposits, and utilities.
TSA is intended to reduce the number of disaster survivors in shelters by transitioning these individuals into short-term lodging. Activating this program would grant FEMA the ability to make direct payments to hotels or motels to be used as transitional shelters for displaced families.
The people of Puerto Rico have faced enough tragedy. Providing safe, affordable housing is the least we can do for our fellow American citizens in need. We appreciate the work that FEMA and its partner federal agencies are conducting in response to these disasters. Thank you for your time and consideration of this matter.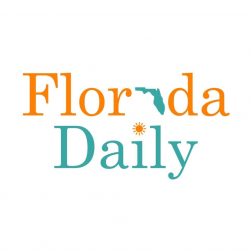 Latest posts by Florida Daily
(see all)