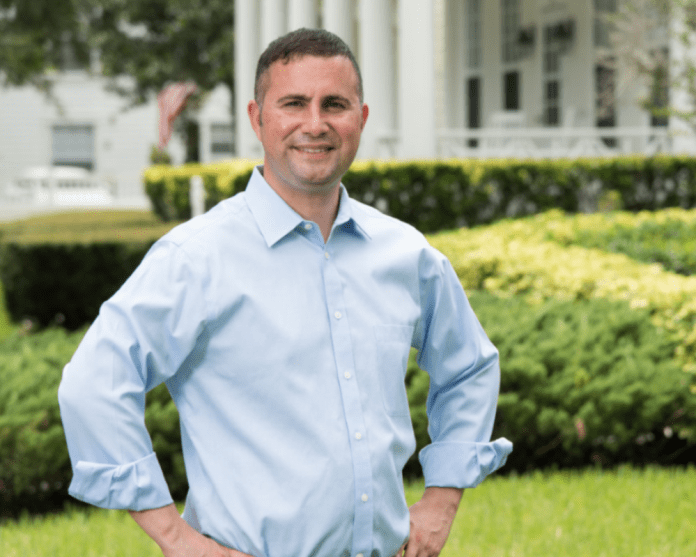 While we're still more than six weeks out until Election Day, the heavy lifting is over for U.S. Rep. Darren Soto, D-Fla., and he is now able to turn his attention to state and national politics.
Soto has been one of the main political beneficiaries of the growing Puerto Rican population in Central Florida. Only 40, Soto, the first member of the Florida congressional delegation of Puerto Rican ancestry, has spent the past decade impressively moving up the political ladder. Making his first bow in an unsuccessful state House bid in 2006, Soto claimed a state House seat in a special election a year later and served three terms there before winning a state Senate seat in 2012. Soto was able to build something of a reputation as moderate Democrat when he was in Tallahassee, leading the Florida Chamber of Commerce to back his state Senate bid over Republican Will McBride in 2012.
When then U.S. Rep. Alan Grayson, D-Fla., decided to forego a third term to make an unsuccessful bid for the U.S. Senate in 2016, Soto defeated two prominent liberals–Grayson's wife Dena and Central Florida activist Susannah Randolph–in the primary and went on to defeat engineer and Navy veteran Wayne Liebnitzky in the general election, winning by more than 50,000 votes and taking 57.5 percent of the vote.
Grayson assumed Soto was vulnerable to the left and offered a primary challenge last month but was utterly routed. Soto resoundingly crushed Grayson at the end of August, winning 66 percent in the primary.
Liebnitzky waits Soto in November but the rematch simply doesn't look competitive. That being the case, Soto has started to go to bat for fellow Democrats in other races. For example, on Thursday, Soto took to the stump in Haines City joined by Democratic National Committee (DNC) Chairman Tom Perez and Chris King, the party's candidate for lieutenant governor.
Soto and the other Democrats were trying to reach out to rural voters and the freshman congressman weighed in on the matter.
"We can jump start development in communities that have been neglected by Washington and Tallahassee Republicans for far too long," said Soto. "We do this by investing in our infrastructure and our people, by funding research to fight agricultural challenges like citrus greening, and by strengthening other industries to help diversify our rural economy."
At the same time, Soto is sharpening his attacks on Republicans in Washington and reaching out to Puerto Rican voters. On Thursday, marking the one year anniversary of Hurricane Maria, Soto took aim at President Donald Trump's handling of its aftermath.
"A year later, we know the GOP-controlled Congress grossly underfunded disaster relief and the administration's delayed response tragically cost close to 3,000 American lives. To add insult to injury, President Trump ends FEMA assistance for evacuees and shows disdain towards official death tolls," Soto noted.
"But in the face of adversity, my fellow Boricuas are more resilient than ever before," Soto added "We've witnessed our community unite, opening their homes and given selflessly to help those in need. As Puerto Ricans continue to recover and heal, we will also continue fighting for supplemental relief funding and for additional resources for our new residents in Florida."
Where Soto goes from here will be interesting to see. In his first term, he's shown a knack for working with fellow members of the Florida delegation and there have been several times when he has paired up with fellow Central Florida Democrats U.S. Reps. Val Demings and Stephanie Murphy. More interestingly, Soto has been able to work with Republicans like U.S. Reps. Carlos Curbelo and Matt Gaetz, both from Florida, on issues ranging from medical marijuana to foreign oil spills. For the moment, Soto looks safe from the GOP and, after he dismantled Grayson, his left flank is secure. All this being the case, Soto looks set to be a factor in Florida politics for years to come, especially as the Puerto Rican population continues to grow in Central Florida.
This analysis was written by Kevin Derby who can be reached at Kevin.Derby@floridadaily.com.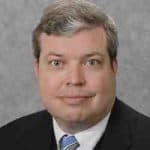 Latest posts by Kevin Derby
(see all)
Marco Rubio, Cory Mills Team Up on Bill to Crack Down on Illegal Gold Mining

- September 23, 2023, 9:00 pm

Jared Moskowitz, Garret Graves: Time to Get FEMA Out of DHS Control, Make a Cabinet Level Agency

- September 22, 2023, 8:00 pm

HUD Offers Almost 30 Waivers to Help State, Local Governments With Hurricane Idalia Recovery

- September 22, 2023, 10:00 am