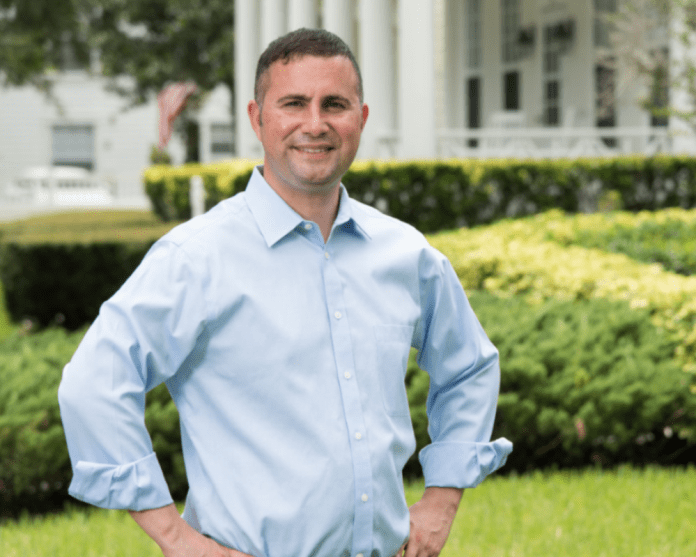 With the clock ticking until Congress adjourns, U.S. Rep. Darren Soto, D-Fla., is ramping up his push to adjust the immigration status of illegal aliens who are military spouses that are facing deportation.
At the start of 2019, Soto pointed to the case of Alejandra Juarez as to why his proposals are needed.
"In August 2018, Alejandra Juarez, a Polk County resident of over 20 years, was deported from the United States back to her home country of Mexico," Soto's office noted. "Alejandra's husband, Sgt. Temo Juarez, is an Iraq combat veteran who served in the Marines and the Infantry Regiment of the Army National Guard, and together they raised their two U.S. born daughters Pamela, 17, and Estela, 8 in Davenport."
At a media event in January 2019, Soto showcased his "Protect Patriot Spouses Act" and the "Private Bill for the Relief of Alejandra Juarez."
"Alejandra's departure from the United States was heartbreaking," Soto said. "I joined the Juarez family at the airport the day of the deportation and witnessed how devastating Trump's immigration policies can be, literally tearing families apart. Since that day, I made a promise to the Juarez family to never give up fighting to reunite them. Just like Temo Juarez defended our country abroad and never gave up when we needed him most. Now, he needs us. That's why I'm proud to re-file this legislation to help, not only the Juarez family, but the over 11,800 military families who are at-risk of deportation. This continues to be the perfect opportunity for both political parties to come together and act to make sure we're standing by our military families.  Now in the majority, we are optimistic this legislation will move forward, giving Alejandra hope to soon reunite with her family in her home, the United States."
At the start of 2019, Soto rounded up seven cosponsors–all Democrats–to back his proposal which was sent to the U.S. House Judiciary Committee. Among the cosponsors were U.S. Rep. Jim McGovern, D-Mass., and U.S. Ruben Gallego, D-Ariz.
However, for more than a year and a half, Soto's bill has garnered no traction on Capitol Hill even though he now has 18 cosponsors. The bill remains before the Judiciary Committee and there is no companion measure over in the U.S. Senate.
Soto got some help earlier this month when the Congressional Hispanic Caucus endorsed his bill and sent a letter to U.S. Rep. Jerry Nadler, D-NY, the chairman of the Judiciary Committee, urging him to back it.
"Since the initial introduction of this legislation in 2018, Rep. Soto's constituent, Alejandra Juarez, alongside many other military families, faced the harsh reality of this administration's zero-tolerance immigration policies and was deported to Mexico," wrote the members of the Congressional Hispanic Caucus. "We cannot let another day go by and allow this administration to continue to tear families apart. We must take swift action to ensure another American family is not torn apart by this administration's harsh immigration policies. The time to act is now."
Soto weighed in on the matter last week.
"I remember joining the Juarez family at the airport on the day of the deportation and witnessing the devastating impact of President Trump's harsh immigration policies," said Soto. "Since that day, I made a promise to the Juarez family to never give up fighting to reunite them. I'm thankful to the Congressional Hispanic Caucus for supporting our bill, the Protect Patriot Spouses Act. We demand a lot from the men and women who choose to serve in our military, and yet today, many live in fear that the very country they fight to protect might soon tear their own family apart. That's why we urge the Judiciary Committee to take up our legislation and help keep families together."
First elected to Congress in 2016 after serving in both chambers of the Florida Legislature, Soto co-chairs the New Democrat Coalition's Technology Task Force and is a co-chair of the Congressional Blockchain Caucus. He is also part of the Democratic leadership as an assistant regional whip. Representing all of Osceola County and parts of Orange and Polk Counties, Soto sits in what is considered a secure district for Democrats. He faces Army veteran Bill Olson, the Republican nominee, and write-in candidate Clay Hill in November.
Reach Kevin Derby at kevin.derby@floridadaily.com.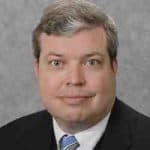 Latest posts by Kevin Derby
(see all)