On Tuesday, U.S. Rep. Darren Soto, D-Fla., introduced a resolution "that would support Puerto Rico's plebiscite results and call upon Congress and the president to take action in 2021 if Puerto Ricans vote for statehood."
Soto, the first member of the Florida delegation of Puerto Rican heritage, weighed in on why he introduced the resolution.
"Come November, Puerto Rico has a new opportunity to take a step forward in addressing its status," said Soto. "On the first day of Hispanic Heritage Month, the introduction of our resolution is about respecting democracy and the will of the people of Puerto Rico. If Puerto Ricans vote for statehood, we must take action to admit the 51st state of our Union!"
"The plebiscite, which is scheduled to take place on November 3rd, will give the people of Puerto Rico the opportunity to vote for statehood or independence. It will occur in a general election where turnout is at its highest. These changes are critical as they correct concerns over past plebiscites," the congressman's office noted.
U.S. Rep. Jenniffer González Colón, R-PR, is the main cosponsor of the resolution.
"The 3.2 million American citizens residing in Puerto Rico deserve equality including the right to vote for their President and members of Congress as well as equal treatment in federal programs. Now, more than ever, we must continue to fight and be a voice for all Puerto Ricans. We will do our utmost to ensure that Congress grants Puerto Rico statehood if the voters choose this status option in the upcoming plebiscite. I thank my colleague, Congressman Darren Soto, for being a strong supporter of the people of Puerto Rico and for introducing this resolution to reach our full potential—equality with the 50 states," said González Colón.
Other backers include Florida Democrats U.S. Reps. Kathy Castor, Charlie Crist, Val Demings, Ted Deutch, Lois Frankel, Alcee Hastings, Al Lawson, Debbie Mucarsel-Powell, Stephanie Murphy, Debbie Wasserman Schultz and Frederica Wilson.
"U.S. citizens in Puerto Rico will soon hold a simple, fair, yes-or-no vote on statehood," Murphy noted on Tuesday.
"This is a moral issue for me," Murphy insisted. "Puerto Ricans deserve to have the same rights and responsibilities as their fellow citizens in Florida and every other state. No more second-class treatment."
Other members of the Florida delegation, including U.S. Sen. Rick Scott, R-Fla., have also championed statehood for Puerto Rico in recent years.
Soto's resolution was sent to the U.S. House  Natural Resources Committee.
Reach Kevin Derby at kevin.derby@floridadaily.com.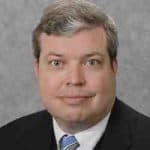 Latest posts by Kevin Derby
(see all)