 Now in his second term, U.S. Rep. Darren Soto, D-Fla., is moving up the ladder of the Congressional Hispanic Caucus (CHC).
Last week, U.S. Rep. Joaquin Castro, D-Texas, the chairman of the CHC, unveiled his picks for leaders on the CHC's task forces.
"The Congressional Hispanic Caucus will be focused on creating equal opportunities for all Americans throughout the 116th Congress and passing comprehensive immigration reform. CHC task forces will be instrumental in crafting and advancing policy priorities and legislation," Castro said. "Further, CHC Task Forces will work to hold the Administration accountable for its failed responses to the crisis in Puerto Rico, finding the best possible framework for comprehensive immigration reform, and increasing diversity across all sectors.
"I'm also proud to announce the establishment of two new CHC Task Forces: the Women's Task Force and the Arts and Technology Task Force—which will lead efforts to empower and uplift Latinas across the country, fight for women's education, healthcare, and civil rights, and lead the way for innovation and increased opportunities in the STEAM sectors," Castro added. "With 38 members strong, I'm confident these task forces will continue building on the Infrastructure of Opportunity so that all Americans have the opportunity to achieve the American Dream."
Soto, the first Florida congressman with ties to Puerto Rico, will pair up with two New York Democrats–U.S. Reps. José Serrano and Nydia Velázquez–to chair the Puerto Rico and Insular Areas Task Force. The Central Florida Democrat will also lead the CHC's Civil Rights and Voting Rights Task Force. Soto will also sit on the Arts and Technology Task Force which is led by U.S. Rep. Tony Cárdenas, D-Calif.
Turning 41 later this month, Soto has been one of the main political beneficiaries of Central Florida's growing Puerto Rican population. Soto made his political debut in 2006, running for a Florida House seat held by Republican Andy Gardiner who went on to lead the state Senate. While he came up short, Soto impressed and bounced back to win an open Florida House seat in a special election held in early 2007.
Since then, Soto has moved up the political ladder, claiming a state Senate in 2012 when he beat Republican Will McBride. When then U.S. Rep. Alan Grayson, D-Fla., ran for the U.S. Senate in 2016, Soto beat two liberal Democrats in the primary–Grayson's wife Dena and activist Susannah Randolph–and beat the Republican candidate in what is a solidly blue district.
Soto was one of the big winners this election cycle as he crushed Alan Grayson in the primary back in August and carried the district over the Republican candidate easily in the general election.
Kevin Derby can be reached at Kevin.Derby@floridadaily.com.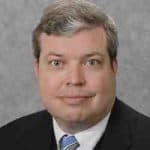 Latest posts by Kevin Derby
(see all)