Starting his second term as part of the new Democratic majority, U.S. Rep. Darren Soto, D-Fla, who was named to the House Energy and Commerce Committee earlier this month, focused on AI and tech issues this week unveiling a proposal on artificial intelligence jobs and taking a new leadership post.
On Monday, Soto brought out the "AI Jobs Act" which "will authorize the Department of Labor to work with businesses and educational institutions to create a report analyzing the future growth of artificial intelligence and its impact on American workforce."
Soto's office explained why he had brought out the bill.
"The bill comes during the National Science Foundation's open call for submissions for the EArlyconcept Grants for Exploratory Research (EAGERs), a federal grant supporting AI projects that increase understanding in AI technologies and provide scientific contributions to overcome arising challenges," Soto's office noted. "The AI Jobs Act of 2019 would collect data to analyze which industries are projected to have the most growth through artificial intelligence, and the demographics which may experience expanded career opportunities and those most vulnerable to job displacement. To ensure transparency, the report will be conducted in a nonpartisan manner, in collaboration with educational institutions; employers and think tanks in the tech and manufacturing sectors; and the Secretary of Commerce."
Soto weighed in on Monday on why he had introduced the bill.
"I'm thrilled to join efforts across party lines to introduce this legislation and help our workforce prepare for the ways artificial intelligence will shape the economy of the future. This legislation will help American workers better understand and prepare for the emerging job opportunities created by artificial intelligence and to adapt to changes in our evolving economy. Our fact-finding goal over the next six months will help unveil basic comprehensive jurisdiction over artificial intelligence. We also welcome the general public to send input to our office," Soto said.
The bill was sent to the U.S. House Education and Labor and has almost 10 cosponsors including U.S. Rep. Debbie Dingell, D-Mich., and U.S. Rep. Mike Gallagher, R-Wis. Intel Corporation, Lyft and the Center for Data Innovation have backed the bill. So far, there is no version of the bill over in the U.S. Senate.
Also this week, Soto was tapped as a co-chairman of the Congressional Blockchain Caucus which defines itself as a "bipartisan group that promotes the future of blockchain technology and shapes the role Congress plays in its development." Soto joins fellow Democrat U.S. Rep. Bill Foster of Illinois and Republican U.S. Reps. Tom Emmer of Minnesota and David Schweikert of Arizona as chairmen of the caucus.
"Blockchain has the profound potential to benefit society and be a driver of economic growth. That's why I'm proud to take on this new leadership role in the Blockchain Caucus, and work in a bipartisan fashion to educate and promote blockchain in Congress," Soto said on Monday. "The caucus provides a welcome forum for government and industry leaders to come together and better understand the implications of these new technologies. Together, we can help promote greater understanding in Congress and foster an environment of innovation that will maximize the potential of these technologies for current and future generations."
"I am pleased to welcome Congressman Soto as co-chair of the caucus. He has already demonstrated his leadership on these policy issues on the House Agriculture Committee as well as through supportive legislation, and I am excited that he has joined the House Energy & Commerce Committee to advocate for American innovation and additional education and awareness about these technologies," Emmer said.
"The Congressional Blockchain Caucus was founded in the 114th Congress and is enjoying significant growth and an ever-expanding focus. The caucus takes a hands-off regulatory approach to allow this technology to evolve the same way the internet did; on its own," the group notes about itself.
The caucus had almost 20 members in the last Congress.
Kevin Derby can be reached at Kevin.Derby@floridadaily.com.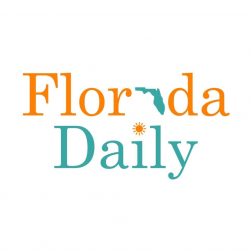 Latest posts by Florida Daily
(see all)