A freshman congressman from Florida is leading Democrats on the U.S. House Natural Resources Committee in calling on its chairman to hold a hearing on how the Trump administration handled the federal response to Hurricane Maria which severely impacted Puerto Rico last year.
U.S. Rep. Darren Soto, D-Fla., the first member of the Florida congressional delegation with Puerto Rican ancestry, joined other Democrats in calling on U.S. Rep. Rob Bishop, R-Utah, the chairman of the committee, to hold a hearing on the matter.
"Hurricane Maria took close to 4,600 American lives, the electrical grid is still not fully repaired, and with hurricane season now upon us, time is of the essence," Soto insisted on Tuesday.
Other Democrats leading the effort included U.S. Rep.  Raúl Grijalva of Arizona who is the ranking Democrat on the committee and U.S. Reps. Ruben Gallego of Arizona and  Nydia Velázquez of New York.
"This staggering loss of American life and the significant variance from officially-reported figures points to the need for further oversight," the Democrats on the committee wrote. "With hurricane season now upon us, time is of the essence. It is imperative that our country learn from this trying experience and gather any lessons for future planning. Further, it is our responsibility to be honest about the shortcomings of the Trump Administration's response to this disaster, provide answers to the Puerto Rican people, and take immediate steps to correct any outstanding inadequacies."
The House Democrats pointed to a study published in the New England Journal of Medicine which estimate there were at least 4.645 deaths due to Hurricane Maria, far below the original estimates which originally indicated there were less than 70.
Soto, who served in both chambers of the Legislature, was first elected to Congress in 2016. He faces a major primary challenge in August from former U.S. Rep. Alan Grayson, D-Fla.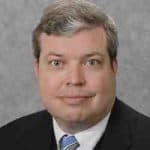 Latest posts by Kevin Derby
(see all)