U.S. Rep. Darren Soto, D-Fla., is warning that cuts to Amtrak could impact the Sunshine State.
Last week, Soto wrote the Federal Railroad Administration about plans to cut Amtrak's long-distance service in October. Soto also focused on cuts to the Silver Star and Silver Meteor lines which go from New York to Miami.
Soto is backing more funds for Amtrak, including supporting a proposal from U.S. Rep. Peter DeFazio, D-Oreg., which would increase Amtrak funding by $29 million in the next five years.
"I write this letter today to inquire about the recently proposed reduction of Amtrak's long-distance service starting in October and the newly reduced service on the Silver Star (trains 91 and 92) and the Silver Meteor (trains 97 and 98)," Soto wrote William Flynn, the president and CEO of the Federal Railroad Administration. "I fear that reductions in these routes will impact tourism to my district, making recovery from this pandemic even more difficult so I am asking you if these route changes are permanent and if there are more proposed reductions to routes or inventory.
"According to the most recent state statistics, Florida had a 9.7 percent drop in domestic travel from January to March 2020; a drop likely to increase once the figures for the second quarter of 2020 are published. With a local economy based in tourism and hospitality, my district currently faces a 30 percent unemployment rate. Many of my constituents want to safely return to work so I am proud to see our major attractions open with proper precautions, matching Amtrak's commitment to new standards with enhanced safety and cleaning measures for travelers' safety and peace of mind," Soto added.
"In early March, we hosted a roundtable with Chair Peter DeFazio of the US Committee on Transportation and Infrastructure discussing the Invest In America Act which triples the current funding to Amtrak by $29 million for the next 5 years. Our commuter rail, SunRail has completed four years of service and will soon open a new 17.2-mile expansion. I hope that these proposed service reductions are temporary, and Amtrak service will further boost our economic recovery by providing transportation choices for the millions of visitors coming to Central Florida each year," Soto concluded. "Thank you for your time and consideration to this matter."
Reach Kevin Derby at kevin.derby@floridadaily.com.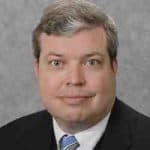 Latest posts by KEVIN DERBY
(see all)