Last week, state Rep. David Santiago, R-Deltona, called for more funding for Trilogy Integrated Resources' Network of Care Behavioral Health site in order to "provide comprehensive resources to Florida families who are struggling with mental health and substance use issues."
Santiago's team maintained that expanding the online database will benefit Floridians. "The web-based portal includes a database of local programs and services, quick access to local emergency and crisis intervention programs, as well as a library of more than 30,000 articles, fact sheets and interactive tools," his office noted.
"Network of Care is a great resource in providing individuals and their families the assistance and support they need to overcome mental health and substance use issues that, unfortunately, are hurting so many Floridians," said Santiago. "It is my sincere hope that by dedicating more resources to the website, we can connect Floridians with the services they need in real time and help address the mental health and substance use problems that are destroying families."
Last year, Santiago championed the legislation creating the portal which is now part of the national Network of Care, including more than 700 websites in 30 states. Santiago is calling for $262,650 so the Florida Department of Children and Families (DCF) can continue the site. While it's early and the Legislature has yet to kick off its regular session, Santiago's bill is gaining some traction, including passing the House Health Care Appropriations Subcommittee last week.
Santiago isn't the only House Republican looking to expand the portal with state Rep. David Smith, R-Winter Springs, backing a bill giving $135,000 to the Florida Department of Veteran Affairs to expand Florida's Network of Care for veterans and military families, to provide information about local, state and federal military programs and services, online messaging boards and support groups, employment databases for returning service members, and articles, fact sheets and interactive tools on relevant issues, including post-traumatic stress disorder (PTSD) and traumatic brain injury (TBI)."
"It's extremely important that we do everything we can to help veterans, service members and their families with the assistance they need," said Smith who rose up to be a colonel in the Marines. "Whether they need help finding a job or treatment for PTSD, this network would provide access to comprehensive services and information all in one place."
"During the past decade, Trilogy's Network of Care has served more than 30 million people nationwide through its online offerings, which are replicated and custom-designed for any state. It was recommended to all states by former President George W. Bush's 2003 New Freedom Commission on Mental Health and is considered a cost-effective, easy-to-use gateway for connecting people to services in their communities," Santiago's office noted.
State Sen. Joe Gruters, R-Sarasota, is backing Santiago's and Smith's bills in the Senate.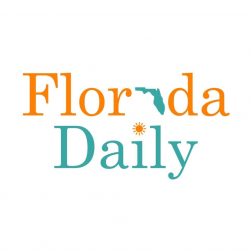 Latest posts by Florida Daily
(see all)