The Democrat leadership in the U.S. House thinks another congressional race in Florida could be competitive as the Democratic Congressional Campaign Committee (DCCC) added a potential challenger to U.S. Rep. Vern Buchanan, R-Fla., to its "Red to Blue" program.
On Thursday, U.S. Rep. Ben Ray Luján, D-NM, added David Shapiro, an attorney, to the program.
"A lifelong fighter for people in his community who have been hurt by predatory insurance companies and big corporations, David Shapiro's experience helping people find common ground and solve problems shows that he's exactly the kind of leader Washington needs right now," said Luján. "Working and retired people in Central Florida can count on David to put them first, unlike Republicans who voted to raise middle class families' taxes and put Social Security and Medicare at risk."
Buchanan has generally won by impressive margins in recent election cycles, winning by almost 20 percent in 2016 and routing his opposition by 23 percent in 2014. However, Buchanan has also been in close races, including beating former state Rep. Keith Fitzgerald by 7 percent in 2012.
There are some signs that Buchanan could be vulnerable. He has drawn fire for buying a yacht the same day that he voted for tax reform. Democrats also flipped a state House seat in a special election in the district earlier this year and the losing Republican candidate was James Buchanan, the congressman's son.
The DCCC has only advanced three candidates besides Shapiro to the "Red to Blue" program: former Amb. Nancy Soderberg who served as a deputy National Security Advisor in the Clinton White House and is running for the open seat currently held by U.S. Rep. Ron DeSantis, R-Fla.; attorney Lauren Baer who worked in the Obama State Department and is now trying to challenge U.S. Rep. Brian Mast, R-Fla.; and community leader Debbie Mucarsel-Powell who is trying to take on U.S. Rep. Carlos Curbelo, R-Fla. With an impressive field of candidates including former U.S. HHS Sec. Donna Shalala and state Rep. David Richardson running, Democrats think their best chance to flip a seat in Florida is the one held by retiring U.S. Rep. Ileana Ros-Lehtinen, R-Fla., but none of the candidates in that race have been named to the "Red to Blue" program.
Shaprio will meet fellow attorney Jan Schneider in the Democratic primary at the end of August.
Kevin Derby can be reached at Kevin.Derby@floridadaily.com.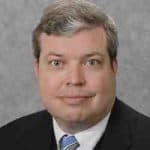 Latest posts by Kevin Derby
(see all)