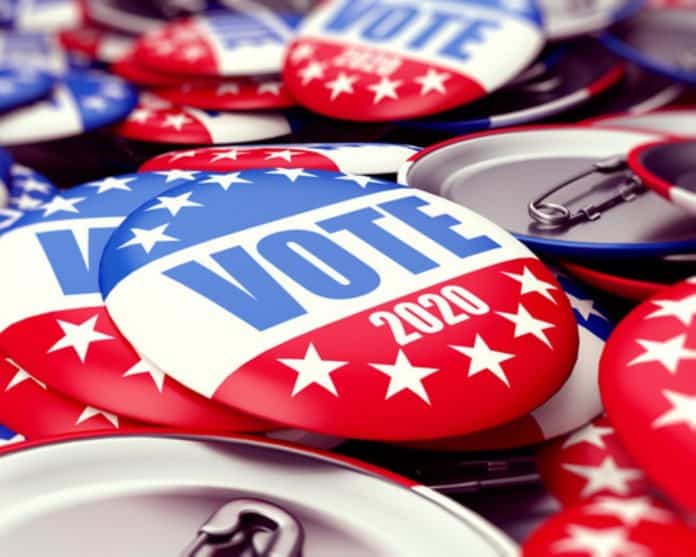 While the presidential election will be getting most of the political spotlight in Florida, both parties are continuing to gear up for congressional races as Democrats look to protect and expand their new majority in the U.S. House while the GOP looks to win it back.
Last week, U.S. Rep. Cheri Bustos, D-Ill., the chairwoman of the Democratic Congressional Campaign Committee (DCCC) laid out plans to flip more than 30 congressional seats held by the GOP including two in Florida.
"2018 was just the tip of the iceberg for Democrats," said Bustos. "Today we are announcing our plan to go on offense and grow our new Democratic majority. We have a clear path to expanding our Democratic majority, and by putting our plans in motion earlier in the cycle than ever before, we are demonstrating to Democrats across the country that the political arm of House Democrats is operating in high gear from the start.
"Over the next 21 months, we are going to execute a focused strategy to expand our majority. By recruiting the best candidates, raising the resources needed to equip them with top-notch campaigns, and drawing a clear contrast between our work to strengthen hardworking families with the Washington Republicans' agenda of blocking progress, we will build a majority that lasts well into the future," she added.
"History is on our side," the DCCC insisted in a memo released last week. "If 2018 was the new 2006, then we're already on course for 2020 to shape up as the new 2008, where Democrats expanded the House majority they had just won. Similar to the 2008 cycle, Democrats go into 2020 with a House Majority and a battlefield with a clear path taking shape to win more seats. Meanwhile, the Republicans arrive in the minority with an extremely unpopular President dragging them down…and with a fired up Democratic base and Independents rejecting President Trump and his Republican enablers in Congress, presidential battleground states like Michigan, North Carolina and Pennsylvania are shaping up to be treacherous terrain for House Republicans.
President Trump is sinking fast… and dragging his enablers in Congress down with him."
The DCCC made it clear that first term U.S. Rep. Ross Spano, R-Fla., will be a top target come 2020.
"If things progress as expected, freshman Rep. Ross Spano (FL-15) could soon be joining the Indictment Caucus after he admitted to breaking campaign finance law by taking $180,000 in illegal loans," the DCCC insisted. "While Republicans continue standing by scandal-plagued Reps. Chris Collins, Duncan Hunter and Ross Spano, Democrats have put forward H.R. 1, the 'For the People Act.' The Democrats' bill strengthens voting rights, cracks down on the influence of big money in elections and improves ethical standards for elected officials."
Spano isn't the only Florida Republican being targeted in 2020. The DCCC also listed U.S. Rep. Brian Mast, R-Fla., as a target for 2020. However, the DCCC tried to knock Mast off last year, a good election cycle for Democrats, and the Republican kept his seat 54 percent to 46 percent.
In the meantime, the National Republican Congressional Committee (NRCC) is picking its spots in Florida.
Last week the NRCC accused House Democrats of "blocking a Republican effort to stop sexual harassers employed by the federal government from receiving taxpayer-funded pay raises" including taking aim at three members in the Florida delegation.
"Stephanie Murphy, Debbie Mucarsel-Powell, Donna Shalala and House Democrats just showed how little they care about the #MeToo movement by blocking a Republican effort to stop sexual harassers employed by the federal government from receiving taxpayer-funded pay raises. It's a sad day when these members of Congress and other extremists in the Democrat Party are more consumed with their hatred of Republicans than with doing what is right for victims of sexual harassment," the NRCC noted.
"Stephanie Murphy, Debbie Mucarsel-Powell and Donna Shalala voted to reward federal employees found guilty of sexual harassment with a taxpayer-funded pay raise. Murphy, Mucarsel-Powell, and Shalala's decision to put partisan politics over holding sexual harassers accountable shows how far Democrats will go to appease their extremist base," said NRCC Spokeswoman Camille Gallo.
After flipping seats held by Republicans in South Florida back in November, Mucarsel-Powell and Shalala will be NRCC targets come 2020. Murphy represents a swing district but she impressibly dispatched then state Rep. Mike Miller, R-Orlando, in November.
Kevin Derby can be reached at Kevin.Derby@floridadaily.com.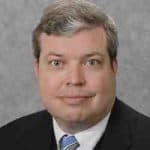 Latest posts by Kevin Derby
(see all)