 Looking ahead to 2020, the Democratic Congressional Campaign Committee (DCCC) announced on Thursday that U.S. Rep. Vern Buchanan, R-Fla., will be one of their top targets in 2020.
The DCCC noted that it will go after almost 40 Republican members of Congress and added new targets including Buchanan. Other DCCC targets in Florida include U.S. Rep. Brian Mast, R-Fla., and freshman U.S. Rep. Ross Spano, R-Fla.
U.S. Rep. Cheri Bustos, D-Ill., the chairwoman of the DCCC, weighed in on the new incumbents her group is going after.
"Democrats started the 2020 cycle by going on offense and after outworking and outperforming Washington Republicans over the last eight months we're pushing even further into Republican held territory," she said.
Kory Kozloski, the political director of the DCCC, weighed in on Buchanan's district in a memo sent out on Thursday.
"In 2018, the Democratic House candidate earned 45.4 percent of the vote, the strongest performance for a Democrat since Florida's redistricting in 2012, and a 5.2-point improvement on 2016," Kozloski noted. "The district is 32 percent college educated — outpacing the statewide numbers by 11 percent — and is almost 90 percent suburban, a major factor as Republicans struggle to manage a nationwide exodus of suburban voters from the Republican party."
Last month, state Rep. Margaret Good, D-Sarasota, announced that she was running against Buchanan who was first elected to Congress back in 2006 and she weighed on the help from the DCCC on Thursday.
"This campaign is about the people in this district—about healthcare, water quality, and good-paying jobs," Good said. "We want a representative that listens to and works hard for her constituents. That's the kind of representative I am and this campaign reflects that work ethic. I welcome everyone and anyone who wants to work for the best interest of the people of our community to join us."
Good has tangled with the Buchanan family before. Early last year, she flipped a state House seat representing parts of Sarasota County by beating James Buchanan, the congressman's son, in a special election.
But Vern Buchanan will be no easy target. The district, which includes all of Manatee County and parts of Hillsborough and Sarasota Counties, leans Republican. Donald Trump took 53.2 percent here in 2016 while Hillary Clinton pulled 42.5 percent in the district. Republicans make up 41 percent of the district while 32 percent are registered Democrats–meaning Good has to do very well with the 27 percent of voters outside the major parties. Last year, a good election cycle for Democrats, Buchanan held off Democrat David Shapiro, beating him 55 percent to 45 percent and the Republican did even better in 2014 and 2016.
Bob Salera, a spokesman for the National Republican Congressional Committee (NRCC), pointed to the GOP's strength in the area when he responded to Florida Daily on the DCCC going to bat for Good.
"The few folks at the DCCC who didn't get fired must really be desperate if they're pretending they can win in a district President Trump won by double digits," said Salera.
Reach Kevin Derby at kevin.derby@floridadaily.com.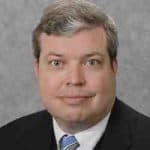 Latest posts by Kevin Derby
(see all)