State Sen. Debbie Mayfield, R-Melbourne, and state Rep. Holly Raschein, R-Key Largo, filed "the Clean Waterways Act" which, they insist, is "a comprehensive statewide initiative to address imperative infrastructure needs that are contributing to pollution in Florida's waters."
Mayfield's office offered some light as to why she had introduced the bill.
"Approximately 40 percent of Floridians rely on onsite sewage treatment, more commonly known as septic systems, for their waste treatment. With an estimated 2.6 million systems in operation in Florida, leaky septic systems are a significant source of nitrogen and phosphorus loading into nearby waterways and largely contribute to reduced water quality," Mayfield's office noted."Currently, the Florida Department of Health in each county is responsible for permitting and inspection of septic systems, while the Florida Department of Environmental Protection (DEP) sets standards for compliance. This bill will transfer all duties regarding septic tanks to DEP.
"DEP utilize Basin Management Action Plans (BMAP) as a blueprint for restoring impaired waters. This bill revises BMAP requirements and establishes a 50 percent matching grant program to encourage local governments to connect septic tanks to sewer systems; construct, upgrade or expand wastewater facilities; retrofit existing septic tanks for improved performance," Mayfield's office added. "This bill also adds the Indian River Lagoon, an estuary that covers more than one-third of Florida's East Coast, to the list of water bodies that prohibit disposal of waste without first providing advanced treatment."
"BMAP is an excellent avenue to tackle impaired waters in our state. It provides local governments the opportunity and obligation to work with DEP, and water management districts, to come to a consensus for cleanup of our treasured waters" said Mayfield. "Restoring and protecting our water quality is imperative as it is the most valued economic and environmental asset we have in Florida."
Mayfield's bill is scheduled to be before the Senate Environment and Natural Resources Committee on Wednesday afternoon.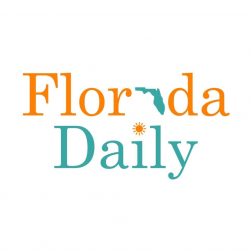 Latest posts by Florida Daily
(see all)