 This week,  U.S. Rep. Debbie Mucarsel-Powell, D-Fla., announced that the U.S. Department of Health and Human Services (HHS) has awarded a total of $300,697 in funding to Community Health of South Florida, Inc. (CHI).
During her first 15 months in Congress, Mucarsel-Powell has backed community health centers and, according to her office, she "has vowed to expand access to healthcare for the South Florida community." This includes backing the  FY2020 appropriations package which extended and increased funding for community health centers.
"As healthcare costs continue to rise, community health centers play a critical role in keeping our communities healthy by providing affordable health care, for South Florida residents. I am happy to see HHS prioritizing the health of South Florida," said Mucarsel-Powell on Monday. "CHI has played a pivotal role in providing quality care across Miami-Dade and the Keys—offering comprehensive primary and behavioral health services that are seamless, affordable, accessible, and culturally sensitive. Our community's health is my top priority, and I will continue to fight to increase funding for community health centers, like CHI, to ensure that all Floridians, regardless of their background or income, have access to the important care they need."
"These critically needed recourses will substantially strengthen our organization and regional capacity to expand the utilization of PrEP (pre-exposure prophylaxis) and directly address the HIV epidemic in our South Florida communities," said Brodes Hartley, the president and CEO of Community Health of South Florida. "We are so appreciative of this greatly needed support and of Representative Mucarsel-Powell's leadership."
The new federal funds are being awarded under HHS's Health Center Cluster competing continuation grant program.  The purpose of the grant is to provide financial assistance to health centers to support the continuation of comprehensive primary health care services to underserved areas or populations.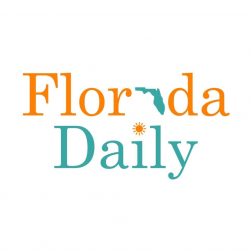 Latest posts by Florida Daily
(see all)