 From her perches on the U.S. House Judiciary and the Transportation and Infrastructure Committees, U.S. Rep. Debbie Mucarsel-Powell unveiled her subcommittee assignments. Mucarsel-Powell was named to those committee assignments earlier in the month.
"I am excited to serve on these subcommittees and work on the issues that South Florida sent me to Congress to tackle: fixing our broken immigration system, keeping our country safe and our waters clean, and increasing our resilience to fight against climate change," she said on Thursday.
Under the Judiciary Committee umbrella, she will serve on its Subcommittee on Immigration and Citizenship and its Subcommittee on Crime, Terrorism and Homeland Security. From her spot on the House Transportation and Infrastructure Committee, Mucasel-Powell will serve on its Subcommittee on Water Resources and Environment  and its Subcommittee on Economic Development, Public Buildings and Emergency Management.
In November, Mucarsel-Powell edged U.S. Rep. Carlos Curbelo, R-Fla., in one of the most closely watched congressional elections in the nation.
Republicans have already signaled they plan on making Mucarsel-Powell a top target in 2020 as they try to win the House back from the new Democrat majority. The National Republican Congressional Committee (NRCC) has already thrown a few jabs at the new congresswoman.
Kevin Derby can be reached at Kevin.Derby@floridadaily.com.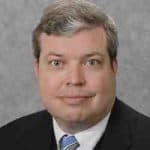 Latest posts by Kevin Derby
(see all)