From her perch on the U.S. House Transportation and Infrastructure Committee, U.S. Rep. Debbie Mucarsel-Powell, D-Fla., called for more federal funds for infrastructure to help the economy survive the coronavirus crisis.
The South Florida congresswoman is pushing for a "transformative infrastructure framework that over five years would make a $760 billion investment in the nation's crumbling infrastructure and create an estimated 10 million jobs." She renewed her call for those funds on Friday.
"The economic crisis we are experiencing now as a result of this global pandemic is unprecedented and requires an extraordinary response," said Mucarsel-Powell. "Unless we enact big solutions like this, we risk exponential growth in unemployment and a depressed economy.
"During the Great Depression, the New Deal renewed people's belief in the American dream. This investment would do the same for generations to come. A nearly billion-dollar infrastructure investment would put people in South Florida and across the nation back to work, fix our crumbling roads and bridges, and take significant steps towards a low-carbon, sustainable future. We need to turn this framework into legislation and pass it now," she added.
The congresswoman insisted her proposal "would address some of the country's most urgent infrastructure needs, like reducing the massive maintenance backlog, creating safer street designs, increasing resiliency, and putting the U.S. on a path toward zero carbon pollution from the transportation sector" with "major investments in surface transportation, rail and transit systems, airports, ports and harbors, wastewater and drinking water infrastructure, brownfields and broadband."
Mucarsel-Powell said her plans would repair current infrastructure; cut down on carbon pollution; create jobs; provide safer water and wastewater services; expand internet access for underserved areas; and help American manufacturing and other industries.
Reach Kevin Derby at kevin.derby@floridadaily.com.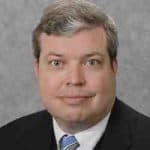 Latest posts by KEVIN DERBY
(see all)