A Florida Democratic congresswoman has paired up with an Alaska Republican to push for $3 billion in federal funds "for shovel-ready resilience projects that help bring back jobs lost by COVID-19 and boost the climate resilience of our coastlines."
U.S. Rep. Debbie Mucarsel-Powell, D-Fla., brought out the "Shovel-Ready Restoration Grants for Coastlines and Fisheries Act" on Friday and she showcased it this week. U.S. Rep. Don Young, R-Alaska, the longest-serving Republican in the U.S. House's history and the current dean of the House, is the lead cosponsor of the proposal.
"As we work to mend the damage to our economy done by this pandemic, we must start with shovel-ready projects that strengthen our fishing industry and coastal economy in South Florida. This bill will invest in our fragile coastal ecosystems, help mitigate the effects of sea-level rise, create thousands of good-paying jobs that span a wide range of skill levels and trades, support our fishermen, and strengthen our local economies," said Mucarsel-Powell on Tuesday. "Congress must pass this legislation to strengthen our coastal resiliency and help countless Floridians who are out of work through no fault of their own."
"Alaskans know how important the ocean is to our fishing industry and our broader economy," said Young. "Removing marine debris, bolstering ecological infrastructure, and increasing coastal resiliency will be critical to protecting our coastal communities. I am proud to join Congresswoman Debbie Mucarsel-Powell on this crucial legislation to provide grants for conservation projects that are approved and ready to go. As co-chair of the House Oceans Caucus, I will continue working with my friends on both sides of the aisle to ensure that our oceans are strong for generations to come."
The National Wildlife Foundation, Audubon Society, Ocean Conservancy, Earthjustice and the Environmental Defense Fund have all backed the proposal.
"The coronavirus pandemic has caused millions of Americans, such as fishermen, to lose their jobs and has forced state and local leaders to make difficult budget cuts to important programs, including efforts to increase climate resilience of sensitive coastal habitats," Mucarsel-Powell's office noted. "During the last economic downturn, the 2009 American Recovery and Reinvestment Act (ARRA) provided $167 million through NOAA for coastal resilience projects that created jobs. At the time, however, NOAA received more than $3 billion in proposals for eligible projects. The ARRA grants were highly successful, making significant strides in coastal and marine restoration and stimulating the economy. The program created 17 jobs for every million dollars spent and generated $15 dollars in net economic benefits for every dollar invested.
"This legislation mirrors and expands the 2009 program by creating a $3 billion grant program within NOAA for shovel-ready projects that restore or improve coastal habitats, resiliency, and the economy. Priority projects would stimulate the economy and could begin within 90 days of the grant awarded. Priority projects also would provide compensation to fishermen for either their labor or use of their fishing vessel, have completed or nearly completed pre-requisite studies or permit approvals, and benefit marginalized communities," the congresswoman's office added.
Besides Young, Mucarsel-Powell reeled in five other cosponsors, all from the Democratic side of the aisle.
The bill was sent to the U.S. House Natural Resources and the Transportation and Infrastructure Committees last week. So far, there is no companion measure over in the U.S. Senate.
Reach Kevin Derby at kevin.derby@floridadaily.com.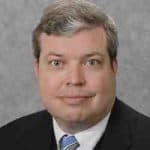 Latest posts by Kevin Derby
(see all)