Incoming U.S. Rep. Debbie Mucarsel-Powell, D-Fla., takes her seat in Congress on Thursday but, even as she does so, she ranks as the top Republican target in Florida come 2020.
Mucarsel-Powell beat U.S. Rep. Carlos Curbelo, R-Fla., by the skin of her teeth in November, edging him 51 percent to 49 percent, beating him by slightly more than 4,000 votes. Curbelo, who gained some prominence in his two terms including gaining a seat on the U.S. House Ways and Means Committee, could opt for a rematch in 2020 though increasingly there is buzz that he could run for Miami Dade mayor.
For her part, Mucarsel-Powell is trying to build her profile as she gets ready to take her seat in Congress with her office insisting she is making "history by being the first Ecuadorian-American and first South American-born immigrant to serve in Congress."
Earlier this week, Mucarsel-Powell offered her take on what she intends to fight for as the Democrats get ready to take over the House.
"Florida's 26th Congressional District will have a Representative who will champion policies to help hardworking families create their own American Dream," said Mucarsel-Powell. "However, there is no shortage of obstacles at the moment. We need to end the government shutdown that is hurting Floridians and costing our economy millions every day and make health care more affordable. We must aggressively fight climate change and create millions of jobs with a Green New Deal. We need to pass commonsense gun reform and a humane immigration policy that creates a path to citizenship for anyone willing to make our country the beacon of light it has always been. Our challenges our great, but our determination to overcome them has never been greater."
Mucarsel-Powell is easily the top Republican target in Florida as U.S. Reps. Charlie Crist, D-Fla., and Stephanie Murphy, D-Fla., appear safe after they thumped GOP challengers in November. Still, the district is going blue with Hillary Clinton carrying 16 percent over Donald Trump in 2016 and Barack Obama beating Mitt Romney by 11.5 percent in 2012.
In the meantime, Florida Politics reported that Mucarsel-Powell is bringing in an experienced team of staffers with experience on Capitol Hill and in the Sunshine State.
Kevin Derby can be reached at Kevin.Derby@floridadaily.com.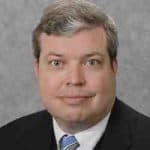 Latest posts by Kevin Derby
(see all)