On Friday, freshman U.S. Rep. Debbie Mucarsel-Powell, D-Fla., announced that the federal government is sending $20.8 million to South Florida.
Mucarsel-Powell, who sits on the U.S. House Economic Development, Public Buildings and Emergency Management Subcommittee under the U.S. House Transportation and Infrastructure Committee's umbrella, announced that the Federal Emergency Management Agency (FEMA) is sending $16,705,525 to Miami-Dade County and $2,853,015 to Monroe County for debris removal resulting from Hurricane Irma which hit Florida back in 2017. The congresswoman also announced FEMA is sending almost $1.3 million to Miami-Dade Water and Sewer Department (WASD) for utility mitigation.
"This announcement brings the total amount of FEMA funding awarded to Miami-Dade County to more than $137 million and Monroe County to more than $20.23 million," the congresswoman's office noted.
"I'm excited to announce that we've received additional funds specifically for the cost of debris removal projects and upgrading sewage systems," said Mucarsel-Powell on Friday. "I'll keep pressuring the federal government to meet its obligation to South Florida for past storms while we prepare for future stronger hurricane seasons."
"These awards provide federal funding to Miami-Dade and Monroe Counties for debris removal costs as a result of FEMA-DR-4337-FL (Hurricane Irma). This FEMA funding is authorized under the Robert T. Stafford Act. FEMA obligates funding for these projects directly to the state. It is the state's responsibility to ensure that the eligible sub-recipients receive these awards," Mucarsel-Powell's office noted.
First elected to Congress last year when she edged U.S. Rep. Carlos Curbelo, R-Fla., Mucarsel-Powell represents all of Monroe County and parts of Miami-Dade County. Representing a swing district, Mucarsel-Powell is expected to be a top target for Republicans as the GOP looks to flip the House in 2020.
Reach Kevin Derby at kevin.derby@floridadaily.com.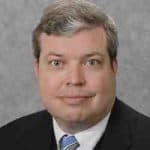 Latest posts by KEVIN DERBY
(see all)