This week, U.S. Rep. Debbie Mucarsel-Powell, D-Fla., who sits on the U.S. House Transportation and Infrastructure Committee and the U.S. House Economic Development, Public Buildings and Emergency Management Subcommittee, announced that the Federal Emergency Management Agency (FEMA) is awarding $1,588,523.54  to Miami-Dade County for Emergency Protective Measures.
The FEMA funds are reimbursements for expenses from Hurricane Irma which hit South Florida back in September 2017. From her perch on the subcommittee, Mucarsel-Powell has been pressing FEMA to speed up its reimbursement process.
"Hurricane Irma devastated parts of our district over two years ago and our community has yet to fully recover. Last year, I pressed FEMA on this issue and I'm pleased that the agency released these necessary funds to help rebuild, recover, and prepare for future disasters," said Mucarsel-Powell. "As severe weather becomes stronger and more common, I will continue working to ensure South Florida has the resilient infrastructure to withstand future disasters."
"Emergency Protective Measures cover a broad range of immediate expenses from Hurricane Irma and can include: sheltering or mass care operations, barricading, clearance of emergency access routes, and overtime. This award provides $1,588,523.54 in federal funding to Miami-Dade County for Emergency Protective Measures as a result of FEMA-DR-4337-FL (Hurricane Irma)," the congresswoman's office noted.
"Funding is authorized under Section 403 of the Robert T. Stafford Act. FEMA obligates funding for these projects directly to the state. It is the state's responsibility to ensure that the eligible sub-recipients receive these awards. Following the state's review process and upon receipt of appropriate documentation, they will provide funds to the sub-recipients on a reimbursable basis," the congresswoman's office added.
Representing parts of Miami Dade and Monroe County, Mucarsel-Powell was first elected to Congress in 2018.
Reach Kevin Derby at kevin.derby@floridadaily.com.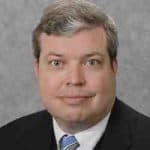 Latest posts by Kevin Derby
(see all)