With Thursday being World Suicide Prevention Day and September being Suicide Awareness Month, U.S. Rep. Debbie Mucarsel-Powell, D-Fla., announced that the federal government is sending funds to South Florida to help with mental health and substance abuse during the coronavirus pandemic.
Mucarsel-Powell said that the U.S. Department of Health and Human Services (HHS) was sending an $800,000 grant to the Guidance Care Center in Marathon.
"This grant will allow the care center to continue to provide mental and substance use disorder treatment, crisis counseling, and other related supports for children and adults impacted by the COVID-19 pandemic," the congresswoman's office noted. "In the U.S., suicide is the second leading cause of death for people ages 10-34 and the fourth leading cause of death for people 35-54. The overall suicide rate in the U.S. has increased by 31 percent since 2001. And while half of individuals who die by suicide have a diagnosed mental health condition, research shows that 90 percent experienced symptoms of a mental health condition."
"During Suicide Awareness Month, we remember the over 48,000 Americans we lose to suicide each year, and recommit ourselves to addressing this preventable loss of life. I'm glad that this federal grant is going towards building mental health resources in Monroe County, which has one of the highest rates of suicide in the state," said Mucarsel-Powell. "We're all experiencing a nationwide trauma during this pandemic, and our communities need to have organizations and partners who are ready to help people. I will continue fighting for more resources for our community because suicide prevention requires a comprehensive approach, from sharing the suicide hotline, to expanding our mental health workforce and resources so everyone, regardless of their zip code, has access to mental health care."
"With this new funding we will be able to increase the availability of and access to free mental health services to prevent suicide and suicide attempts among adults, aged 25 and older at all three GCC sites throughout the Florida Keys. This is critical because state funding is limited, and we have 48 percent of our community who are uninsured and underinsured, and we know the greatest risk of suicide for our county is housing costs/availability which is exacerbated by this pandemic and hurricane Irma," said Maureen Dunleavy, the regional vice president at Guidance Care Center, Inc. "We are so grateful for this opportunity to save lives in our community."
Mucarsel-Powell ranks as a top target for Republicans in November as Miami Dade Mayor Carlos Gimenez is challenging her in what is expected to be a close contest.
Reach Kevin Derby at kevin.derby@floridadaily.com.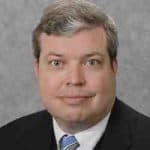 Latest posts by Kevin Derby
(see all)