With the nation continuing to face the coronavirus pandemic, a congresswoman from South Florida is backing a proposal to help doctors trained abroad who live in the U.S. play more of a role practicing medicine.
This week, U.S. Rep. Debbie Mucarsel-Powell, D-Fla., showcased her support of U.S. Rep. Tony Cardenas', D-Calif., proposal to have the U.S. Health and Human Services (HHS) Department create a task force "to examine the shortage situation, determine common obstacles for internationally-trained doctors to re-enter the medical field, and make recommendations to Congress."
Mucarsel-Powell weighed in on Tuesday as to why she was cosponsoring the bill.
"As we face this unprecedented medical crisis, there is an entire untapped, skilled workforce of immigrants who could help us fight this pandemic on the medical front. These foreign-educated physicians living here in America want to help us address the shortages we are seeing at our medical facilities, and we are not in a position to turn away their help," said Mucarsel-Powell.
Mucarsel-Powell insisted having more internationally-trained doctors practicing medicine would help in South Florida.
"South Florida has a great pool of internationally-trained doctors and medical professionals who stand ready to serve during this time of crisis. We need to explore ways to engage and empower this medically-educated group so they can assist in these life-saving efforts," she said.
"The coronavirus pandemic has opened our eyes to the major hurdles and inefficiencies in the American medical licensing and immigration systems and shined a light on the severe shortage of physicians in our country," said Cardenas. "Right now, thousands of doctors and healthcare workers are working around the clock to treat patients and contain the outbreak, but hospitals across America are woefully understaffed with more and more doctors and nurses becoming sick from the virus. We have thousands of internationally-trained physicians living in the United States who are ready and able to do the job but are unable to practice due to unnecessary regulation. By removing these barriers and allowing these doctors to practice, we not only strengthen our healthcare system but are better positioned to tackle any future health crisis we may face."
If the bill passes, the task force would examine the national shortage of physicians and how it is costing the federal, state and local governments. The task force would also see how many internationally-trained physicians are in the U.S. and why some of them are not practicing medicine. The task force would also be charged with making "recommendations to Congress to ease barriers to re-entry into the medical field for these individuals."
The South Florida congresswoman's office noted that 17 percent of healthcare personnel working in the U.S. are immigrants, including almost a quarter of all doctors and cited statistics from Association of American Medical Colleges which found the "physician shortage could expand to nearly 122,000 clinicians by 2032, including a shortfall of about 55,000 primary care physicians."
"Internationally-trained doctors are more likely to practice primary care medicine, more open to working in rural and low-income areas, and are also multilingual and multicultural. According to the Educational Commission for Foreign Medical Graduates (ECFMG), there are roughly 7,000 – 9,000 immigrant physicians applying every year with about 53 percent overall succeeding in being placed into residency slots. Internationally-trained physicians make up a disproportionate number of residency positions filled in primary care fields and underserved areas," the congresswoman's office noted.
The bill was sent to the U.S. House Energy and Commerce Committee at the end of last week. So far, there is no companion measure over in the U.S. Senate.
Mucasrel-Powell isn't the only elected official from South Florida working on the matter. Noting that the number of coronavirus cases in the Sunshine State was on the rise, at the start of last week, state Sen. Annette Taddeo, D-Miami, called on Gov. Ron DeSantis to take a page from Gov. Andrew Cuomo's, D-NY, playbook and "follow New York's lead and ease current restrictions on foreign graduates of medical schools already in Florida to aid in the state's emergency response."
Taddeo sent a letter to DeSantis and urged him to change the current policy.
"As the numbers of infected Floridians continue to skyrocket, our front-line medical professionals and medical facilities need more help," Taddeo wrote DeSantis."Governor [Andrew] Cuomo, through multiple executive orders, has temporarily modified the rules and regulations to allow for more medical professionals to help against the COVID-19 crisis.  One of Governor Cuomo's executive orders includes a provision to temporarily allow graduates of foreign medical schools having at least one year of graduate medical education to provide patient care in hospitals."
Taddeo's office insisted "multiple trained medical professionals have been reaching out to her, offering their expertise to help in the spreading COVID-19 pandemic in Florida, but the licensing procedure has prevented their participation" and praised Cuomo's efforts.
"Governor Cuomo's order, by contrast, allows unlicensed graduates of foreign medical schools who have completed at least one year of graduate medical education to provide patient care in hospitals," Taddeo's office noted.
"Now is the time to let them help," Taddeo wrote.  "I strongly urge you to take immediate action to allow them to help during this crisis."
Reach Kevin Derby at kevin.derby@floridadaily.com.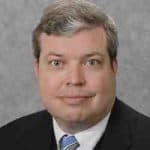 Latest posts by Kevin Derby
(see all)