 With Democrats now in charge of the chamber, the U.S. House Judiciary Committee will spend much of the next two years taking aim at President Donald Trump–and a freshman from the Sunshine State will be part of the majority controlling the committee.
On Wednesday, U.S. House Speaker Nancy Pelosi, D-Calif., announced the House Democratic Steering and Policy Committee nine new members of the committee including freshman U.S. Rep. Debbie Mucarsel-Powell, D-Fla.
"These outstanding members of Congress will bring bold vision, great integrity and extraordinary energy to these critical committees and to Democrats' mission to deliver 'For The People,'" said Pelosi.  "We are pleased to welcome our new members of the Judiciary Committee, where their courage and commitment to country will be vital as we ensure that the People's House honors the Constitution and defend equal justice for all Americans, not just the privileged few."
Mucarsel-Powell weighed in on her new assignment on Wednesday.
"It is my honor to serve on the Judiciary Committee," she said.  "A committee that has a rich history of being at the forefront of momentous events since its founding – doing the difficult work of shedding light on injustices in our system. This appointment will allow me to work on issues I've prioritized for years such as commonsense gun reform and repairing our broken immigration system.
"To quote a great former member of Congress and member of the Judiciary Committee, Barbara Jordan, 'My faith in the Constitution is whole; it is complete; it is total. And I am not going to sit here and be an idle spectator to the diminution, the subversion, the destruction, of the Constitution.' I will join this powerful committee at a time when our country is divided," Mucarsel-Powell added. "While I will continue to be a check and balance on this administration, it is my intent to use this position to seek common ground and consensus, not continue bitter partisanship.
"I look forward to working with my colleagues on both sides of the aisle to push forward an ambitious agenda so our justice system works for everyone. Advancing the interests of Florida's twenty-sixth congressional district will never stop being my priority, and I'm eager to do so in my work on this committee," Mucarsel-Powell said in conclusion.
In November, Mucarsel-Powell edged U.S. Rep. Carlos Curbelo, R-Fla., in one of the most closely watched congressional elections in the nation.
Kevin Derby can be reached at Kevin.Derby@floridadaily.com.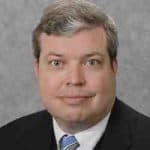 Latest posts by Kevin Derby
(see all)