 Late on Wednesday, freshman U.S. Rep. Debbie Mucarsel-Powell, D-Fla., announced that she will serve on the U.S. House Transportation and Infrastructure Committee.
Weighing in on her new assignment, the South Florida Democrat said she planned to use her new post to help rebuild infrastructure and to push green alternatives to traditional energy.
"It is my privilege to serve on the Transportation and Infrastructure Committee," she said. "Our country is at a critical moment: our roads and bridges are in disrepair, we need to increase our resilience against upcoming major storms and sea level rise, and we must rethink our investments to lay the groundwork for a green energy future in order to fight the devastating effects of climate change."
Focusing on South Florida, Mucarsel-Powell stressed her support for protecting the Everglades and how vulnerable the area is to climate change.
"Few places in the world are more at risk than South Florida and the Everglades. That beautiful expanse of river grass and estuary, home to many endangered species, is woven into who we are as Floridians and Americans. One cannot visit the Everglades or the Florida Keys and not leave determined to protect them for future generations. I will use my position on this committee to keep Florida beautiful by persistently advocating for restoration of the Everglades and the preservation of South Florida and the Keys," she said.
"Rising sea levels do not care for which party you voted. We are all in this fight for our shared planet together. I am eager to work with both Democrats and Republicans to find solutions for the people of Florida's twenty-sixth congressional district," she added.
Earlier in the week, Mucarsel-Powell was tapped to serve on the House Judiciary Committee. She defeated then U.S. Rep. Carlos Curbelo, R-Fla., in November.
Kevin Derby can be reached at Kevin.Derby@floridadaily.com.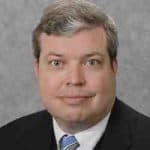 Latest posts by Kevin Derby
(see all)