This week, U.S. Rep. Debbie Mucarsel-Powell, D-Fla., is planning to introduce a proposal to have the U.S. Education Department send $300 billion to help schools during the coronavirus pandemic.
Mucarsel-Powell, who sits on the Congressional Coronavirus Task Force, is championing the "Safe Considerations of the Health Of Our Learning Students (SCHOOLS) Act."
"The SCHOOLS Act would require the CDC to conduct a study on the impacts of the coronavirus on children. CDC would issue updated recommendations and guidance based on these findings, to better inform state and local educational agencies on best practices," the congresswoman's office noted. "Significant funding would then be provided to K12 public schools to procure the supplies needed to safely conduct in-person instruction or expand digital learning tools for remote instruction."
The South Florida congresswoman weighed in on why she was behind this proposal.
"In Florida and across the country, our nation's coronavirus response has left parents and educators scrambling. I'm looking at our nation's response to the pandemic, watching as the White House tampers with CDC guidance to safely reopen schools, and am seeing our state's governor and education commissioner fight over the best path forward and am left wondering — how are parents and educators supposed to have any confidence in this process?" said Mucarsel-Powell.
"We cannot allow this uncertainty to continue. I understand the value of having our children in school, but I also know we must keep them safe. That is why I teamed up with Dr. Marty, the American Federation of Teachers, and other major education groups and public health experts to introduce this critical legislation to guide our schools on the safest reopening strategy and provide our educators with the tools and funding to keep one another and our children safe. I urge quick passage of this bill in Congress to get this urgently-needed help to our communities," she added.
As Mucarsel-Powell, noted the largest teachers union in the nation is behind her bill.
"The safe and equitable reopening of our schools should be grounded in science, not deception and denial. Betsy DeVos and President Trump, rather than assisting the CDC to do its job, try to bully and bludgeon it to serve their political ends. That's why Rep. Mucarsel-Powell's SCHOOLS Act is so timely—it ensures the CDC issues guidance based on the facts and then secures the funding for states to make in-person learning safe for educators, students and the school community. It acknowledges the truth that educators are eager to return to their classrooms but that we need to curb community spread, implement testing, tracing, and physical distancing and provide PPE, transportation, food service, ventilation and cleaning to get there. Many states and districts have devised their own reopening plans, but DeVos and Trump refused to acknowledge them, and the Senate has failed to fund them. Rep. Mucarsel-Powell's bill lights the way forward," said Randi Weingarten, the president of the American Federation of Teachers, in support of the bill.
Mucarsel-Powell ranks as a top target for Republicans in November as she faces a challenge from Miami Dade Mayor Carlos Gimenez who stressed his fiscal responsibility this week.
"Since my days as a firefighter, I have proven my record as a common-sense leader," he insisted this week. "I've cut taxes, balanced a budget of $8.9 billion eight years in a row, protected the environment and more. Now I'm ready to take that experience to Congress."
Reach Kevin Derby at kevin.derby@floridadaily.com.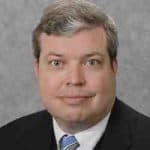 Latest posts by Kevin Derby
(see all)