 At a U.S. House Judiciary Committee meeting this week, freshman U.S. Rep. Debbie Mucarsel-Powell, D-Fla., insisted that white nationalism "could target a large portion of South Florida's population."
In a hearing on "Hate Crimes and the Rise of White Nationalism," Mucarsel-Powell asked Eileen Hershenov from the Anti Defamation League (ADL) on the matter.
"Thank you and just to reiterate as we close this hearing today, I think it is important too for all of us to remember why we are here. And we are here to deal with the rise of white nationalism, to deal with the rise of violent hateful crimes. And I truly respect Dr. Abu-Salha for coming here and honor your children from that hateful incident back in 2015. Ms. Eileen Hershenov, can you just describe very briefly so that everybody understands in the simplest form: what is white nationalism?" Mucarsel-Powell asked.
"White nationalism is one of the many euphemisms for white supremacy," said Hershenov. "The core ideology of white supremacy now – used to be before the civil rights movement to be to keep the dominance of the white race. Now, it is fear of the imminent genocide of the white race by a flood of non-whites and other people whom they consider degenerates which they say the flood is orchestrated by Jews as parasitic puppeteers."
"You know, I'm an immigrant from Ecuador. Would white nationalists perceive me as a threat?" the congresswoman asked.
"As an immigrant, as a Latina, yes, that is the dominant ideology,"  Hershenov answered.
"And my husband is Jewish. Would he be perceived as a threat?" asked Mucarsel-Powell.
"He would be perceived as some omnipotent, parasitic force loyal only to his own race. And a threat to the white race,"  Hershenov said.
"And my children who were born in this incredible nation, but whose parents are a mix of Latino and Jewish, would they be perceived as a threat?" the congresswoman asked.
"Yes, what they consider miscegenation, whether that is African American and white or something else, they would be. And as having parents, both of whom are from communities that they demean and dehumanize, yes they would,"  Hershenov said.
"And have you heard of the group the Proud Boys?" Mucarsel-Powell asked.
"Yes," said Hershenov.
"Okay," said Mucarsel-Powell. "I was a victim of an act of hate from the Proud Boys a few months ago. I was visiting the office of one of my now colleagues, Representative Donna Shalala, in Miami. The chairman of the Miami Republican party, along with the Proud Boys, organized a hate rally where we had to be placed in lockdown because they were banging at the doors screaming profanities that I can't repeat in public, and we had to call the law enforcement officers. We had to wait there for a few hours. It was definitely a very threatening and fearful experience for me, and one of the first times that I actually experienced it firsthand what we're dealing with in this country. Thankfully nothing happened to any of us, thankfully law enforcement came right away. What do you think the consequence should be to these types of groups?"
"I think that the laws, the kind of tracking, and the laws on the book, as Dr. Abu-Salha said, need to be enhanced. There are a number of different things, Ms. Clarke has talked about education, and I know there's federal legislation to enhance hate crime laws. A lot of crimes are state laws and a lot of this starts online with real life consequences and no state has an anti-doxing law, very few have anti-stalking or anti-swatting. So we need hate crime online and enhanced hate crime laws,"  Hershenov said.
"I agree fully because I can tell you that it was through Facebook that they got this rally organized," Mucarsel-Powell said. "And I can tell you also that I have done my research and there are still videos from the Proud Boys that are still trending online through various forms, one of them YouTube. So Ms. Clarke, just to finish off. Facebook has said that they remove white supremacist content as soon as they're aware of it. From the [National Lawyers' Committee for Civil Rights Under Law] experience, is that accurate?"
Kristen Clarke, the president and executive director of the National Lawyers' Committee for Civil Rights Under Law, weighed in on white supremacy on social media.
"We're very pleased that after many months Facebook abandoned this ill-conceived and flawed policy of giving white supremacist activity the okay, or banning white supremacist activity but giving white nationalist and white separatists' activity the red light," Clarke said. "I will say that for several months we've flagged pages like the Nationalist Agenda page on Facebook and It's Okay to Be White. And these are pages that are still up today as this hearing is taking place. We realize that the hard work lies ahead as Facebook implements this policy. But no doubt, tech companies must step up if we're going to ever combat the hate crime crisis today. Because online hate is so pervasive and wide spread."
"Yes, and as Ms. Walden stated earlier she was concerned of aggressive oversight. I think we have to work together, as congressmembers, as heads of companies that are actually spreading this. I know it's extremely difficult to control but we have to do better than this. Because we can't allow this hateful rhetoric to spread. Thank you so much," said Mucarsel-Powell.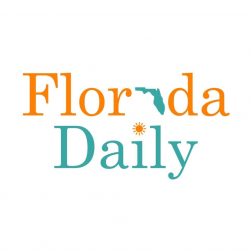 Latest posts by Florida Daily
(see all)