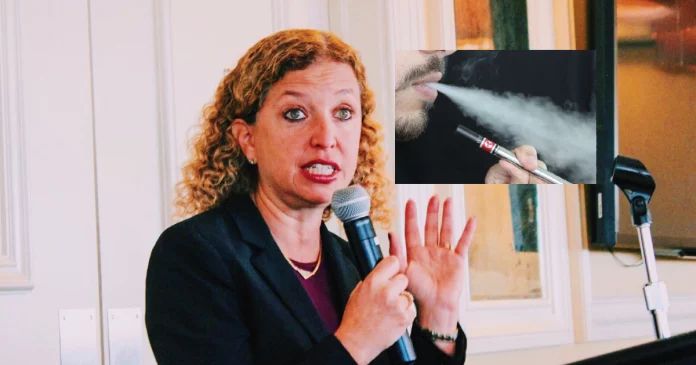 Last week, U.S. Rep. Debbie Wasserman Schultz, D-Fla., paired up with U.S. Sen. Richard Blumenthal, D-Conn., in bringing out a proposal "to address the tobacco epidemic harming millions of teens across the country."
They introduced the "Preventing Opportunities for Teen E-Cigarette and Tobacco Addiction (PROTECT) Act" and the Florida congresswoman's offered some of the rationales behind the proposal.
"E-cigarettes and other nicotine-containing tobacco products have been linked to adverse effects on long-term health and harms to adolescent brain development. According to the newly released 2021 National Youth Tobacco Survey, more than 2 million youth used e-cigarettes in the past year, with 1 in 4 high school students reporting daily use. Disposable e-cigarettes, inexpensive and designed for single-use, were the most commonly used e-cigarette device among young adults, and nearly 85 percent of youth users reported using flavored e-cigarettes," Wasserman Schultz's office noted.
"This bill will help prevent yet another generation from getting hooked on tobacco," said Blumenthal. "The scourge of e-cigarette and tobacco use among teens and young adults poses a real, dangerous threat to their long-term health and development. JUUL, Puff Bar, and other e-cigarette manufacturers have taken a page right out of Big Tobacco's playbook, using deceptive marketing tactics and preying on impressionable youth by promoting extravagant flavors and products. By improving research, education, and outreach, the PROTECT Act would equip the CDC as well as states and localities with the funds and tools necessary to protect young people from the e-cigarette industry's manipulative practices."
"The profit-driven, predatory assault to hook America's young people on e-cigarettes and tobacco products demands an aggressive counterattack, and this bill would arm parents, healthcare providers, schools, and policymakers with the vital tools we need to defeat the perils young people face with this ongoing epidemic," Wasserman Schultz said. "Through research, guidance, and messaging this legislation would develop promising strategies to aggressively address the dangers caused by e-cigarettes. At all costs, we need to ensure our young people do not become addicted to these harmful products. I am eager to collaborate with Senator Blumenthal on this important legislation that takes a bold step toward addressing this urgent public health issue."
The bill would have the Centers for Disease Control and Prevention (CDC) launch an initiative "for enhanced research and education about the harmful effects of tobacco products" and "identify effective messaging aimed at teens and young adults, and allocate funds via grants, cooperative agreements, or contracts to state, local, tribal, and national organizations for preventing and reducing youth e-cigarette use." The proposal would authorize $500 million over five years to fund the initiative.
Backers of the proposal include U.S. Sens. Tammy Baldwin, D-Wisc., Sherrod Brown, D-Ohio, Jack Reed, D-RI, and Edward Markey, D-Mass. Wasserman Schultz's bill was sent to the U.S. House Energy and Commerce Committee.
The American Lung Association, American Heart Association, American Cancer Society Cancer Action Network, American Academy of Pediatrics, Campaign for Tobacco-Free Kids, Parents Against Vaping (PAVe) and the National Association of Secondary School Principals are backing the proposal.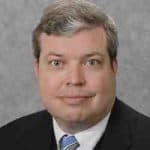 Latest posts by Kevin Derby
(see all)