 This week, U.S. Rep. Debbie Wasserman Schultz, D-Fla., and U.S. Sen. Jeanne Shaheen, D-NH, continued their push for the "Fair Housing for Domestic Violence and Sexual Violence Survivors Act" which will "provide legal protections for victims of domestic violence, sexual violence and sex trafficking who are seeking housing."
Wasserman Schultz brought the proposal back on Wednesday with the backing of more than 25 members of the U.S. House including U.S. Rep. Al Lawson, D-Fla. Shaheen introduced the companion measure in the upper chamber on Wednesday as well but has not reeled in any co-sponsors.
"According to the Centers for Disease Control (CDC), one in four women will experience domestic violence in their lifetime. On average, twenty Americans per minute are victims of physical violence by an intimate partner. Violence in the home not only affects children and families, it also disrupts communities and local economies. As many as fifty percent of all homeless women and children are fleeing domestic violence. Recently, due to the cascading impact of the Coronavirus, domestic violence and sexual assault incidents are at an all-time high. The pandemic has also exacerbated existing issues of housing discrimination, harassment, and abuse, particularly for victims of domestic violence and sexual assault," Wasserman Schultz's office noted. "While the Violence Against Women Act (VAWA) provides protections for survivors living in public housing and section 8 project-based programs, survivors of domestic violence, sexual violence, and sex trafficking have no explicit legal foundation to fight discrimination and eviction in the private housing market."
"For over a year now, victims of domestic assault and sexual violence were forced to make a devastating choice: stay with their abusers or risk homelessness amid a once-in-a-century global health crisis," said Wasserman Schultz. "All too often, when victims try to leave or have their abuser removed, they are forced to deal with a lease that prohibits any criminal activity on the premises. Even though victims of violence are the target and not the perpetrators of such crimes, they can – and have been – evicted on these grounds. This is a commonsense reform that guarantees basic protections and addresses a gap in critical civil rights legislation."
"Women and children fleeing violence and abuse have acutely experienced homelessness during this pandemic," said Shaheen. "It's unacceptable that victims of violence and trafficking don't have legal protections to fight housing discrimination, meaning they can be evicted simply for being victims of violent crimes. This egregious oversight must be immediately fixed. That's why I'm reintroducing a bill to ensure victims of violence and trafficking are granted fair housing protections."
The bill would "add 'victims of domestic violence, sexual assault, and sex trafficking to the list of protected classes under the Fair Housing Act, establishing a clear standard across the country that victims of domestic violence, sexual violence, or sex trafficking cannot be evicted or otherwise penalized for being victims of those crimes" and let the U.S. Department of Housing and Urban Development (HUD) and the U.S. Department of Justice to "more effectively protect victims of domestic violence and sexual violence."
Shaheen's bill was sent to the U.S. Senate Banking, Housing, and Urban Affairs Committee. Wasserman's bill was sent to the U.S. House Judiciary Committee.
Last month, Wasserman Schultz and Shaheen led a letter to congressional leadership and appropriators along with 17 senators and 80 representatives asking for robust funding to support services for survivors of sexual assault, domestic violence and child abuse. Signers from Florida included U.S. Reps. Ted Deutch, D-Fla., Lois Frankel, D-Fla., Alcee Hastings, D-Fla., Lawson and Darren Soto, D-Fla., Hastings passed away earlier this month.
Reach Kevin Derby at kevin.derby@floridadaily.com.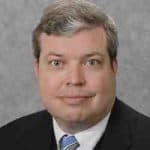 Latest posts by Kevin Derby
(see all)