With March being Women's History Month, U.S. Rep. Debbie Wasserman Schultz, D-Fla., released the following statement on it this week:
The shattered glass on the floor for this year's Women's History Month is truly inspiring, yet we must honor our foremothers who demanded equity in and outside the home, alongside the 'she-roes' who still battle for it amidst this deadly pandemic – both behind and on its frontlines.
The onset of COVID-19 pushed so many brave women into the deadly viral fires, while also foisting upon them an inordinate share of unpaid caretaker and teacher roles just outside it. As throughout all of history, it is women – especially those of color – who still bear the harshest health and economic burdens and fallout from such national crises. Women represented almost 80 percent of job losses in January alone, and only a full recovery can reverse this 'she-cession.'
Amidst these challenges we cannot overlook that, for the first time in history, we have sworn-in a 'Madame Vice President', which we can celebrate during this Women's History Month. The historic inauguration of Vice President Kamala Harris will inspire countless girls to higher ambitions, and it marks a milestone for all women of color, whose work, leadership and vision went unrecognized for far too long.
There are still many more cracks in the glass ceiling to knock out. But in this Women's History Month, while we honor and remember the women who carried us through this and other past national calamities, we can also celebrate that the shoulders we now stand on provide an even clearer vision of the equity and fairness for which we all strive.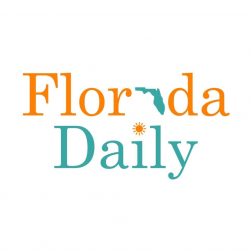 Latest posts by Florida Daily
(see all)