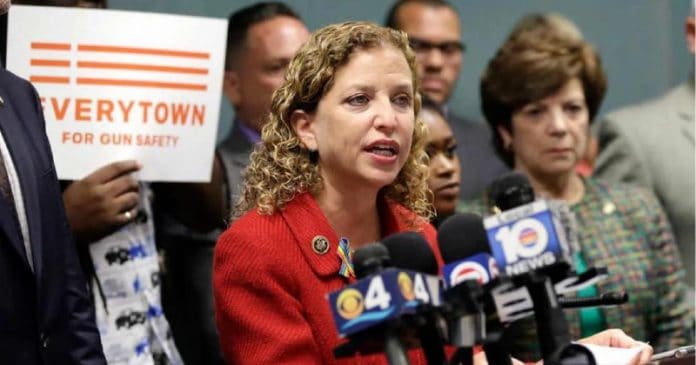 With Democrats now in control of the U.S. House, U.S. Rep. Debbie Wasserman Schultz, D-Fla., is leading an important subcommittee and is trying to use that new perch to help the Sunshine State recover from Hurricane Michael.
Last month, Wasserman Schultz became the chairwoman the U.S. House Military Construction and Veterans Affairs Appropriations Subcommittee.
"The MilCon/Va Appropriations Subcommittee is the only one in the Congress that makes policy and provides funding for the entire life cycle of an individual's service, from their time in the military and after they leave the service and join the ranks of veterans," the South Florida Democrat's office noted when she announced her new assignment.
This week, Wasserman Schultz headed to the Panhandle where she joined U.S. Rep. Neal Dunn, R-Fla., in touring military bases which were devastated by Hurricane Michael back in October.
"Northwest Florida desperately needs disaster funding," Wasserman Schultz noted after touring the area. "On Tuesday I visited Naval Support Activity Panama City with Congressman Neal Dunn, M.D. and met with base leadership. The facilities sustained serious damage from Hurricane Michael – damages to the Naval Surface Warfare Center Panama City Division led to the displacement of 40 percent of the workforce.
"Not only are our military members dealing with sub-optimal conditions, but Hurricane Michael's aftereffects have had a devastating impact on the region's economy," Wasserman Schultz added. "Maintaining military readiness and attending to the quality of life of our military personnel are top priorities. I will work to ensure military bases recovering from Hurricane Michael have access to needed additional funding."
Wasserman Schultz also joined Dunn and U.S. Rep. Al Lawson, D-Fla., to see how the hurricane impacted Tyndall Air Force Base.
"I toured Tyndall Air Force Base with Congressman Neal Dunn, M.D. and Rep Al Lawson Jr. to survey the significant damage the installation sustained as a result of Hurricane Michael. It is clear that Tyndall urgently needs supplemental funds to rebuild," Wasserman Schultz noted on Thursday. "The military accounts for about 37 percent of Bay County's economy and Tyndall is the largest military facility in the county. U.S. Air Force Secretary Heather Wilson committed to bringing three F-35 squadrons to Tyndall. Now Congress needs to match that commitment by allocating dollars to rebuild the base."
Despite their political differences, Dunn praised the South Florida Democrat's help in helping the military rebuild on the Panhandle.
"On Tuesday, Rep. Debbie Wasserman Schultz joined me for a tour and briefing at Naval Support Activity Panama City and U.S. Coast Guard Station Panama City," Dunn noted. "We surveyed damage from Hurricane Michael and discussed the needs of our military in the Panhandle. As chairwoman of the House Appropriations Subcommittee on Military Construction, Rep. Wasserman Schultz is committed to helping us rebuild and I thank her for the continued support."
Kevin Derby can be reached at Kevin.Derby@floridadaily.com.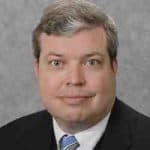 Latest posts by Kevin Derby
(see all)