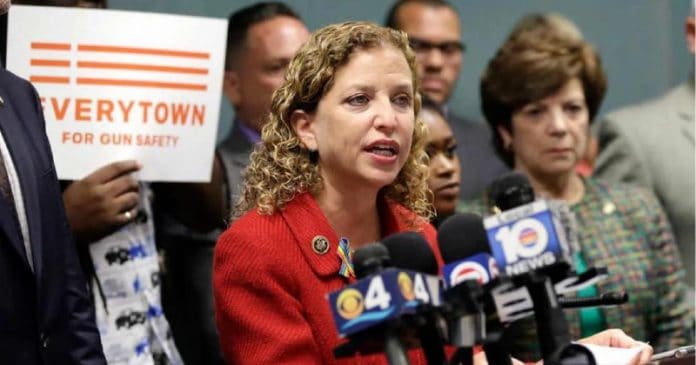 U.S. Rep. Debbie Wasserman Schultz, D-Fla., and U.S. Sen. John Cornyn, R-Tex., were able to get the "Providing Resources, Officers, and Technology to Eradicate Cyber Threats to Our Children (PROTECT Our Children) Act" through Congress this week.
The proposal reauthorizes the National Internet Crimes Against Children (ICAC) Task Force Program and National ICAC Data System through 2024.
"This legislation supports the national network of 61 coordinated task forces that combat child exploitation across the country. By reauthorizing the National Strategy for Child Exploitation Prevention and Interdiction, it is a powerful law enforcement tool that keeps online predators away from children," Wasserman Schultz's office noted when she introduced the House version in September. "The original PROTECT Our Children Act that was passed in 2008 authorized the ICAC Task Force Program, a coordinated group of task forces representing 3,500 federal, state, and local law enforcement and prosecutorial agencies engaged in reactive and proactive investigations across the country. The ICAC task forces aid local and state law enforcement in the creation and implementation of effective responses to technology-facilitated child sexual exploitation by offering guidance on victim support, forensic and investigative components, training and technical assistance, and community education."
U.S. Reps. Steve Chabot, R-Ohio, Ann Kuster, D-NH, and Guy Reschenthaler, R-Penn., co-sponsored the bill in the House. Over in the U.S. Senate, Cornyn and U.S. Sen. Richard Blumenthal, D-Ct., championed the bill with eight other senators joining the Connecticut Democrat as co-sponsors.
The Senate passed the measure without opposition in November and the House passed it on a 421-1 vote this week. U.S. Rep. Tom McClintock, R-Calif., offered the only opposition to the proposal on Capitol Hill. Every member of the Florida delegation backed the proposal except U.S. Rep. John Rutherford, R-Fla., who did not vote.
"Proving that you can't judge a bill by its title, the 'Protect Our Children Act of 2022′ spends $60 million over the next two years as grants to local and state law enforcement to 'implement effective responses to internet-facilitated child sexual exploitation and internet crimes against children.' Although the cause is vitally important, as with most grant programs, there is no independent audit of its effectiveness. My observation is that much grant money disappears into the salaries of various groups and agencies who will write glowing reports of their work and apply for more grants next year," McClintock noted.
"Grants are taken from all taxpayers and given only to agencies in selected states," he added. "If this is a federal responsibility, it should be addressed federally, with all jurisdictions benefiting from the funds. Grants have become the third biggest expenditure of the federal government, behind only Social Security and national defense. We give away a half-trillion dollars a year in this manner – roughly $4,000 from an average family's taxes — with little oversight, little accountability, little follow-up and little results. Meanwhile, the problems they are supposed to solve seem to get worse," he added.
Backers of the bill weighed in on it after it cleared the House this week.
"The PROTECT Our Children Act, we can help make the internet a safe space for all children and guard against those seeking to exploit them," said Wasserman Schultz. "I'm proud to have introduced this bipartisan legislation to build on the advances we have made so far since the original PROTECT Act that I authored over a decade ago. We all have a role to play in keeping our children safe."
"The PROTECT Our Children Act supports law enforcement by helping identify online child exploitation and investigate abusers and predators. Reauthorizing the Internet Crimes Against Children Task Force Program is critical to this important mission," said Blumenthal.
"Law enforcement officers need access to every available tool to prevent the perpetrators of online child exploitation from committing future abuse," saidCornyn. "By providing the necessary resources to counter the pervasive threat of cyber-crimes, this bill would help law enforcement respond to the alarming number of children who are targeted, and I urge the president to sign this legislation into law as soon as possible."
The Rape, Abuse & Incest National Network (RAINN), the National Center for Missing & Exploited Children, the Fraternal Order of Police, Rights 4 Girls, the National Center on Sexual Exploitation, and the National District Attorneys Association are all backing the proposal.
President Joe Biden is expected to sign the bill into law.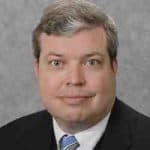 Latest posts by Kevin Derby
(see all)