May marks Jewish American Heritage Month and U.S. Rep. Debbie Wasserman Schultz, D-Fla., offered the following statement on it at the end of last week:
This May, I am delighted to celebrate the 15th annual Jewish American Heritage Month as we honor the profound impact American Jews have made on our country's history and culture.
This year, we recognize the resilience of Jewish Americans – the 70,000 women who served our nation as military nurses during World War II, the thousands who fought for women's right to vote 100 years ago, and countless others who join in the fight for equality for all, beating back the scourges of racism, bigotry, and anti-Semitism that continue to plague our nation today. We also must honor the resiliency of Jewish health care professionals, emergency responders, and all those whose work requires them to rush to  the frontlines of our battle against COVID-19.
When I helped create Jewish American Heritage Month in 2005, our goal was to honor and share the amazing contributions that American Jews have made to our nation. This goal is even more urgent amid this current crisis, as we still see an increase in anti-Semitism in our country. So while I will continue to urge my constituents to stay home and stay safe, we will still celebrate JAHM this May, but at a safe social distance and with online events and digital toolkits that promote community participation and a greater understanding of the wonderful impacts made on America by the Jewish people.
I ask all Americans to join me in celebrating the determination and resiliency of Jewish Americans during Jewish American Heritage Month throughout this May.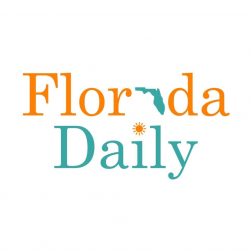 Latest posts by Florida Daily
(see all)