Last week, from her perch as the chairwoman of the U.S. House Military Construction, Veterans Affairs, and Related Agencies Appropriations Subcommittee, U.S. Rep. Debbie Wasserman Schultz, D-Fla., helped push a more than 10 percent increase in federal funds in those areas.
The subcommittee passed without opposition $314.1 billion in funds for the 2023 fiscal year, an increase of $29.5 billion from the current year.
"Of this amount, discretionary funding for programs such as veterans' health care and military construction totals $150.5 billion, an increase of $23 billion above 2022," Wasserman Schultz's office noted. "The legislation: supports our veterans with investments in health care, including targeted investments that advance women's health, mental health, and homelessness assistance; rebuilds our infrastructure with strong investments to construct critical facilities on military installations, including family housing and childcare centers, and build, repair, and retrofit Veterans Affairs facilities; protects our national security with investments to respond to the challenges posed by Russian and Chinese aggression; confronts the climate crisis with increased climate change and resiliency funding to help military installations adapt to rising sea levels and worsening natural disasters."
Wasserman Schultz weighed in on the appropriations bill which now heads to the full U.S. House Appropriations Committee.
"This bill demonstrates an unwavering commitment to our brave servicemembers, their families and to our Veterans," Wasserman Schultz said. "It addresses military infrastructure and readiness needs of current servicemembers, and it provides the benefits and medical care that Veterans have rightly earned in their service to our Nation. The bill specifically targets military housing construction and child development needs, women and mental health priorities, including infertility treatment coverage, and it also addresses our growing resiliency challenges – all while responding to unfolding global threats, notably Russia's war of aggression in Europe. This blueprint will make our VA and military stronger and meet the pressing needs of all those who both once before and still proudly protect America."
"Our veterans, servicemembers, and their families have made immense sacrifices to protect and serve our nation, and it is our duty to make sure they have the support they need and deserve," U.S. Rep. Rosa DeLauro, D-Conn., who chairs the Appropriations Committee. "This critical legislation builds on our commitment to our veterans with targeted funding to enhance mental health care, suicide prevention, and substance use disorder programs, advance women's health and whole health initiatives, and provide homelessness assistance to our veterans most in need. By separating VA Medical Care spending into its own category apart from other defense and non-defense discretionary spending, we are creating a structure that better serves our veterans. With increased support for the Veterans Benefits Administration to address disability compensation claims and funding to address longstanding construction issues in VA and military facilities and housing, we are continuing our important work to improve the quality of life for our veterans, military, and their families."
While the bill passed the subcommittee by voice vote, U.S. Rep. Kay Granger, R-Texas, the top Republican on the Appropriations Committee, pointed to what she saw as the flaws in it.
"This bill is based on a funding level that passed the House without Republican support. In addition, we disagree with policy provisions that were dropped from, and added to, this particular bill," Granger said. "This bill fails to include long-standing language prohibiting the transfer of detainees currently at Guantanamo Bay. These detainees are the worst of the worst, and we need assurance that they will never be moved to the United States. The bill also goes well beyond our committee's jurisdiction with the provisions and language regarding fertility treatments for veterans. This is a complicated issue that should be fully considered by the authorizing committee – the House Veterans Affairs Committee.
"We must move beyond these controversial provisions so that we may: fund the many important and needed military construction projects in the bill; improve military family housing and child development centers; and make certain that our veterans receive the healthcare they deserve and have earned," she added. "There is nothing more important than funding our nation's military and veterans. We will work to resolve our differences as this process moves forward so that this important bill can be signed into law."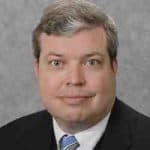 Latest posts by Kevin Derby
(see all)